Profusion Pressure Washing: Louisville's Premier In Pressure Washing Services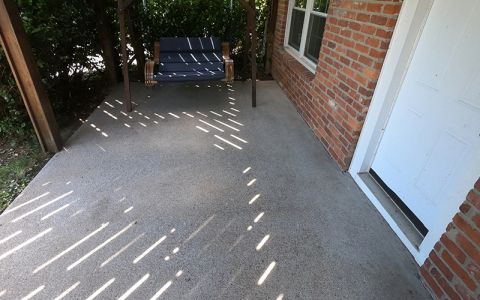 When you bought a home in Louisville, pressure washing was probably the last thing on your mind; This is understandable, moving is a lot, and you need to make sure your house is in order before you start thinking about the logistics.
However, once you get settled, it would be wise to start thinking about pressure washing to maintain your investment. When looking into pressure washing, you must find a reliable company that will regularly work to maintain the upkeep of your home. Profusion Pressure Washing has been working with Louisville residents for years, and our reputation precedes us. We work hard to beautify your home while also protecting it from the elements of nature and typical deterioration. We are a dedicated company committed to our work and the satisfaction of every customer.
Why Should You Hire Pressing Washing Professionals In Louisville Instead of Doing It Yourself
When it comes to pressure washing, a lot of homeowners want to take the Do-It-Yourself approach. Even though you can buy the equipment needed at the store, we don't recommend that you try to undertake your home restoration project on by yourself.
Pressure washing contractors go through strenuous training to become licensed. So, we know that particular material needs to be handled in a certain way. Someone with no background in pressure washing might find themselves damaging part of their property and even hurting themselves trying to pressure wash their home themselves. It would be best to leave it to the professionals, here are some reasons why:
Professional Pressure Washing is Safer
You'll Protect Your Surfaces
Solutions Will Be Accurate
You Can Conserve Water
It Saves Time and Money
We understand that sometimes when we see a problem, human nature is to go out and fix it. However, trying to pressure wash your home yourself might lead to more significant, more expensive problems, and you can't find the solution to those problems at the hardware store. It is best to go with your trusted Louisville professionals for all your pressure washing needs To save time, money, and energy.
Louisville's Soft Washing Experts
If you've done any research about pressure washing, you've probably heard about soft washing by now. Soft washing is a pressure washing technique that utilizes cleaning solutions and low-pressure techniques to clean surfaces more safely.
At Profusion, we offer soft washing services for roof cleaning, house cleaning, deck cleaning, fence cleaning, etc. Soft washing not only prevents your home from receiving damage, but it also protects your plants from harsh chemicals. Soft washing is safe for the environment, and it can keep your surfaces cleaner for a more extended period.
There are numerous reasons to start pressure washing your home, so what are you waiting for? Get started today and call your Louisville pro's at Profusion Pressing Washing to receive a quote or schedule an appointment.