Remove Years Of Wear And Stubborn Stains From Your Lexington Concrete Surfaces With Experienced Driveway Cleaning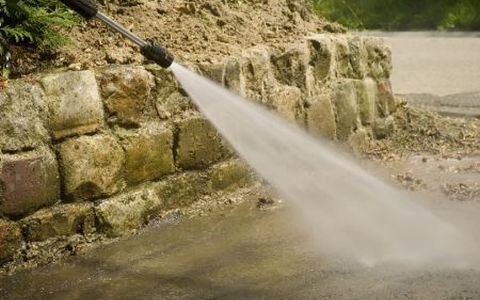 Profusion Pressure Washing is proud to be the leading provider of driveway cleaning in the Lexington area. Your driveway can quickly become dirty, and why wouldn't it when your car parks on your driveway day in and day out. A car can leave tire tracks, oil stains, and other unsightly difficult stains on your driveway, and if you've experienced any of these problems, you probably tried to clear these stains yourself. So, you already know that driveway cleaning is a big project to take on and can be extremely
expensive. Not to mention, trying to clean your driveway yourself can be time-consuming and dangerous if you are not trained and don't know how to use the power washing equipment properly.
So, what are you to do when your driveway is becoming soiled and dirty? Call Profusion Pressure Washing! Profusion Pressure Washing has reliable pressure washing specialists that can combat the hardest marks and stains that come with driveway cleaning. At Profusion, we use a combination of quality tested cleaners and low-pressure techniques whenever conducting a driveway or sidewalk cleaning. We use these methods because it's the safest method for you and your family's health, and it's also the most reliable method for the environment. Our quality-tested cleaners do not affect your grass or plants, and they are safe enough for you and your family to be around, not even hours after the project is finished.
Your driveway is an essential part of your home's appearance, and it's one of the first things people see when they look at your home. Driveway cleaning doesn't have to be stressful, and here at Profusion, we don't want it to be! We have several years of experience in the pressure washing business, and our driveway cleaning services are guaranteed to make your driveway look brand new again.
---
Latest Projects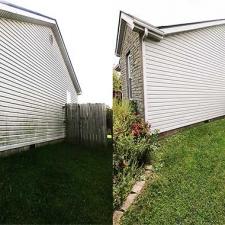 This client in Versailles, KY, called us out initially to diagnose what was growing on the side of their house. Upon arrival, we saw they had multiple layers of green algae spreading across their hom […]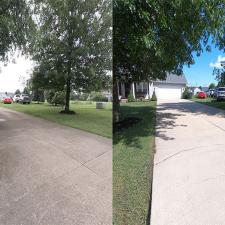 This customer called us for a quote on a driveway cleaning. While we were out giving the estimate we saw that the north side of their home was infested with algae, mildew, and mold! We offered to cle […]