Profusion Pressure Washing: Versailles's Premier In Pressure Washing Services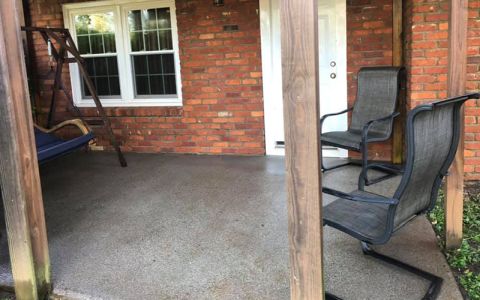 Have you been looking for pressure washing services in Versailles? Well, look no further! Profusion Pressure Washing is the leading pressure washing company in Versailles and the surrounding areas. Exterior cleaning is beneficial for the longevity of your home. Your home is a significant investment, so we want to help you nurture it. At Profusion, we have been able to gain our reputation in such a small amount of time because we strive to build lasting relationships with our clients. Building relationships helps them understand our value better, and it helps us understand their property and how exactly they can benefit from our services.
Many people try to take a DIY approach when it comes to pressure washing, but pressure washing isn't the type of project you should try to take on yourself. Without the proper tools and experience, you could seriously injure yourself and others and damage your property in the process. Avoid the risk altogether and trust your local Versailles pressure washing professionals to get the job done for you.
Versailles's Soft Washing Specialists
Soft washing is the best alternative to traditional power washing methods. Soft washing is becoming a common practice among pressure washing companies because it eliminates the chances for damages and offers a more sustainable clean.
Here at Profusion Pressure Washing, we offer soft washing methods instead of traditional methods for a lot of our services. Soft washing is being seen more in the industry because it provides a lot of benefits, such as:
Energy Saving
Eco- Friendly
Keeps Away Pests
Keeps Family Healthy
Increases the Longevity of Your Home
Soft washing is an important method that is used when cleaning your home's exterior, but traditional washing is also an important method that is also useful if used correctly. It is fine to use high-pressure washing methods on projects like driveway cleaning and sidewalk cleaning. However, it's still in your best interest to hire a professional to conduct all of your pressure washing services.
Versailles Top Rated Pressure Washing Company
To have a successful pressure washing experience, you need to look into a company that cares about you and your needs. As a company, we care about your needs here at Profusion. We handcrafted our cleaning solution with you and your family In mind, and we will continue to take extra steps to always go above and beyond for our customers.
As a company, our customers are our priority, so we always want them to feel comfortable and confident about their service needs. We want to restore your exterior surfaces while offering quality customer service in the process. If you are ready to start your restoration project, call us today and schedule the services you need from your local Versailles pressure washing pros.