Gutter Brightening Will Keep Your Lexington Home's Gutters Looking Like New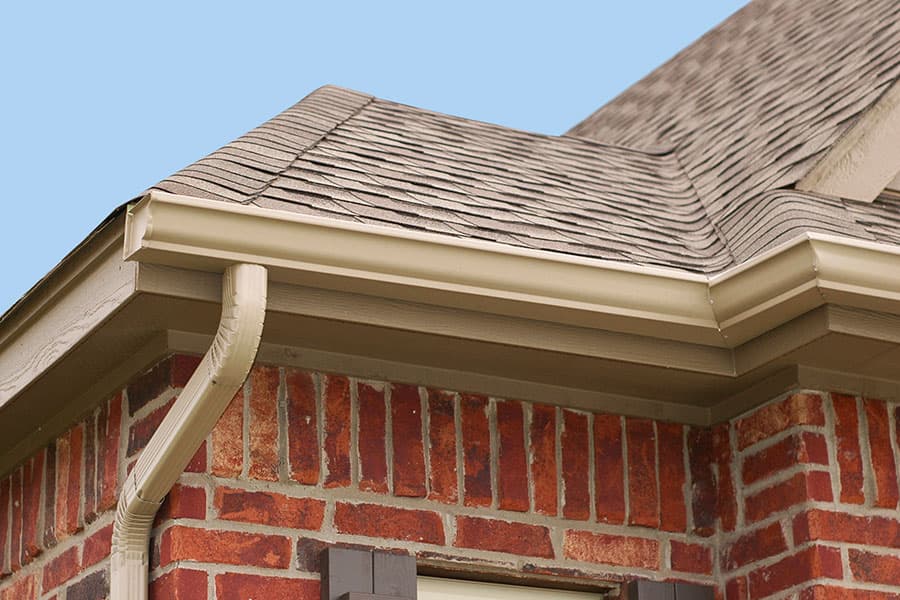 The look of your Lexington home is essential when you want to keep up with your curb appeal and your home's value. Part of your home and the exterior appeal is your gutters. To keep your gutters shining clean and bright, then call the pressure washing pros at Profusion Pressure Washing for a soft wash gutter brightening.
Soft washing the outside of your gutters is just as important as keeping the insides clean and free-flowing. The exterior of your gutters are vulnerable to the same harmful elements that the exterior of your home and roof are:
These contaminants can cause damage to your gutters, causing an expensive replacement. You can prevent your Lexington gutters from damage with gutter brightening, so call the pros at Profusion today.
Gutter cleaning will keep your home's overall health at peak performance. Gutter cleaning will:
Provide curb appeal and value
Save you money from expensive roof or foundation damage
Prevent allergens from spreading to the rest of your home and causing illness
The Gutter Brightening Process
Profusion Pressure Washing will clean the outside of the dirtiest of gutters, all the while protecting and preserving the quality of the metal. We don't have to scrub your gutters or use pressure washing, our gutter brightening team applies a special solution and a simple no-pressure soft wash and cleans the dirt, grime, mold, and mildew away.
Call the pros at Profusion for exceptional gutter brightening today!
---
Latest Projects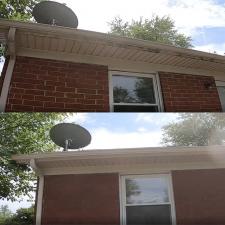 Our client's gutter on the backside of their home had become filthy. We came in and cleaned the gutter and downspout. Estimated Budget: $125 Gutter Cleaning Gutter Brightening Project Photo […]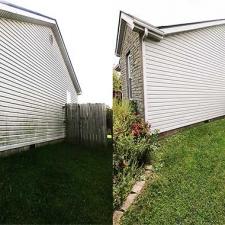 This client in Versailles, KY, called us out initially to diagnose what was growing on the side of their house. Upon arrival, we saw they had multiple layers of green algae spreading across their hom […]