Trust the Lexington Area's Wood Cleaning Specialists To Care For Your Home's Exterior Wood Surfaces
Profusion Pressure Washing is your wood cleaning experts in the Lexington area. Unlike many other surfaces, wood can be challenging to clean, especially if you aren't sure about what you're doing. That's why it's best to leave wood cleaning to the pressure washing experts here at Profusion.
Wood cleaning is very risky. Depending on how much pressure you use and the spray pattern's width, you can easily splinter and etch the wood that you are cleaning. When cleaning wood, it's a good rule of thumb not to use high-pressure power tools. Using powerful tools can cause water to find a way under the wood surface, which could damage insulation, electrical wiring, and prompt mold depending on which surface you were cleaning. Wood takes longer to clean at low pressure, but the results and safety precautions are worth the extra time. Besides damaging the integrity of the wood, pressure washing can also pull the stain off of wood surfaces if you're not careful.
Wood cleaning is an essential part of maintaining your home, but with all the risks involved, it is best to leave it to the professionals. Lucky for you, we happen to know a few! Call us at Profusion today to get an estimate on all your wood and deck cleaning services!
---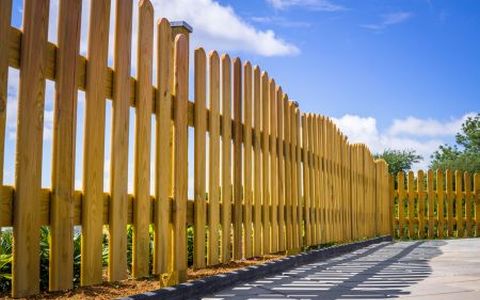 Fence Cleaning
Your fence is one of your home's main components, acting as a protective shield to keep what you want in but maintaining stuff that you don't want out. A weak fence makes your home vulnerable to unwanted guests or stray animals, but with the right fence cleaning regiment, your fence will stand the test of time while looking brand new in the process.
---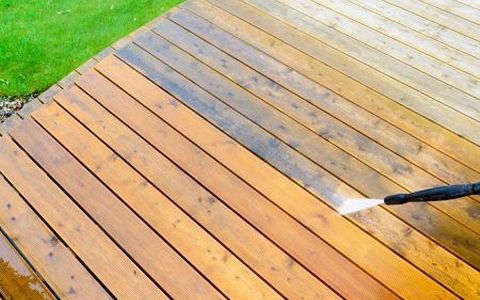 Deck Washing
Decks are a unique addition to many homes where numerous memories and stories are created, but over time, without a proper deck cleaning routine, mold, mildew, and dirt can accumulate on your deck, putting it at risk of falling apart. Power washing and sealing reverse that by giving your deck a heavy-duty cleaning while dramatically increasing your deck's lifespan and social life.
---