Richmond's Leader in Pressure Washing Services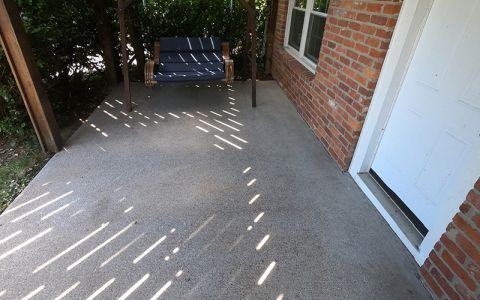 Profusion Pressure Washing is the leading pressure washing company in Richmond, KY. Founded in 2019, Profusion Pressure Washing is a reasonably new company, but we have already made our mark in this industry.
We offer nothing but quality service and customer care, and we want you to join our Profusion family. Besides, there's no reason to take a gamble on multiple companies and potentially damage parts of your home when you've already found the premier pressure washing company here in Richmond.
Let us take care of your home for you. Maintaining the exterior to your home is essential, and it's a job that we don't take lightly. Your exterior is the first impression people see when they arrive at your home, and it's the last thing they see when they leave. So, it must stay well maintained.
Richmond's Local Soft Washing Professionals
A part of cleaning your home is cleaning the outside. Regularly cleaning the exterior keeps your home looking new longer, but it can also prevent any severe repairs.
At Profusion, we use a combination of pressure washing and soft washing techniques to ensure your home stays in tip-top shape. We use multiple technologies depending on the project because power washing isn't an appropriate method for all exterior services around your home.
This lack of variety is why soft washing was introduced. Soft washing is a form of pressure washing, but it's gentler and safer for surfaces that could be damaged during the pressure washing process.
Soft washing uses a combination of cleaning solutions and low-velocity spraying methods for a better clean. Soft washing is typically used for projects such as:
House Cleaning
Deck Cleaning
Fence Cleaning
Window Cleaning
It would be best to avoid companies in Richmond that don't incorporate soft washing techniques into their standard business practices. These companies could put your home at risk for damage, but they could potentially be putting your family's health at risk as well.
Regularly Pressure Washing Reduces Risk in Richmond
Pressure washing regularly is still a relatively new concept to a lot of homeowners. So, naturally, the benefits of pressure washing are foreign to many people as well.
Regularly scheduled pressuring washing services can prevent things like:
Pest
High Energy Cost
Repairs and Renovations
The Decrease in Property Value
Sicknesses brought by mold and bacteria
Pressure washing can prevent numerous things that could become expensive problems in the future. It'll clean and protect your property today while saving you money in the long run.
Why wait to get started? Profusion Pressure Washing is your one-stop-shop in the Richmond area, call us today to begin crafting your pressure washing schedule.