Professional Roof Cleaning Will Clean And Protect Your Lexington Home's Roof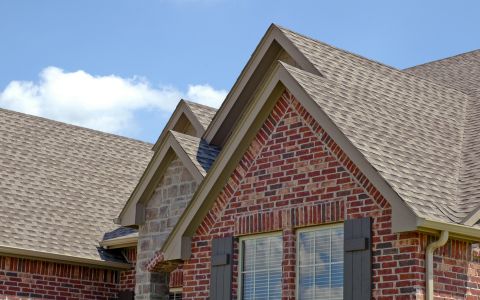 Profusion Pressure Washing is proud to be the top roof cleaning contractors in Lexington and surrounding areas. Here at Profusion, we care about our community's health and safety. So, we have spent countless hours making a safe state of the art cleaning agent that we pair with our low-pressure techniques during roof cleaning. The cleaning agent and the soft- washing techniques are used in conjunction to protect the roofs shingles and the oxidation of metals around the houses, which ultimately preserves our client's homes. In addition, these low-pressure techniques can clean unsightly organisms from your roofs, such as harmful algae, bacteria, and contaminants, and it can also keep them from returning. Because many of these organisms can be insulating, they can cause the heat to rise in your home. Having your roof cleaned professionally can dramatically lower your energy bill, which is just one of the pressure washing pros. Some other advantages of pressure washing include:
⦁ Ensuring the shingles and tiles on your roof stay preserved
⦁ Certifying the roof's longevity
⦁ Saving money
At Profusion Pressure Washing, we specialize in roof cleaning as well as house washing. We want to ensure that you can keep your roof intact as long as possible. Become one of our many satisfied clients and hire our pressure washing contractor today for all of your cleaning needs.
Why You Need Soft Washing For Your Roof
Believe it or not, your roof goes through a lot. So, when cleaning it, it's best to use a gentle touch. That is why we only use no-pressure washing techniques at Profusion Pressure Washing. We understand that sometimes our roofs need just a little extra TLC, so we made a state-of-the-art cleaning agent that's not only safe for your roof but safe for your family as well.
Our cleaning agent paired with soft washing techniques ensures the disappearance of marks, mold, and mildew from your roof while also offering protection to your roof's shingles and maintaining the color and integrity of the roof overall. Our roofs are often the most poorly maintained portions of our homes, which puts it at high risk for damage and decay. Poor roof maintenance can lead to costly roof repairs, and you might even have to replace your roof in the long run. Here at Profusion, we are trying to prevent any of those possibilities from becoming a reality. So, call us today to get started on your roof restoration!