Keep Your Lexington Walkways Looking Their Best With Skilled Sidewalk Cleaning Services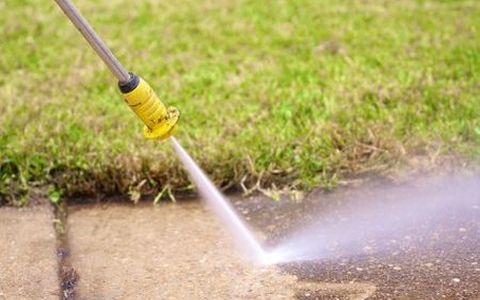 Profusion Pressure Washing is proud to be the leading provider of sidewalk cleaning in the Lexington area. Just like your driveway, your sidewalk is used consistently. This constant usage can lead to an increase in damage, dirt, and other unsightly stains. Profusion Pressure Washing provides reliable pressure washing services through the use of pressure and soft washing services. Our professional sidewalk cleaning services will have your sidewalks looking like you just moved in!
A sidewalk can be made of numerous elements, and all of them eventually become soiled with dirt and stains. Unlike a driveway, more people than just you are using your sidewalk. Not only do you have to worry about staining it, but you have to worry about stains from other pedestrians and stains from nature. However, Profusion Pressure washing's sidewalk cleaning services will have your sidewalk looking spotless. At Profusion, we use a combination of quality tested cleaners and low-pressure techniques whenever conducting sidewalk and driveway cleaning. We use these methods when sidewalk cleaning because it's the safest method for you and your family's health, and it's also the most reliable method for the environment. Our quality-tested cleaners do not affect your grass or plants, and they are safe enough for you and your family to be around, not even hours after the project is finished.
Although not attached to your home, your sidewalk is still an essential part of your home's appearance. However, if you're thinking about pressure washing your sidewalk yourself, you might want to think again. Pressure washing on your own can be extremely dangerous. So, it is best to let professionals handle all your pressure washing needs. Here at Profusion, we train all of our employees in the most current form of pressure and soft washing to ensure our safety and your safety. So, does your sidewalk need a little TLC? If so, call us here at Profusion! We have several years of experience in the pressure washing business, and we can help you make your sidewalk look brand new again.
---
Latest Projects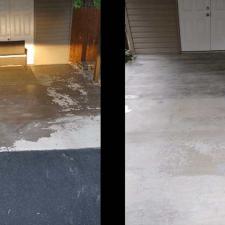 This customer called me out in regard to having their car port's concrete stripped and cleaned off the concrete stain they applied a year before. It was beginning to chip away leaving a not-so-desira […]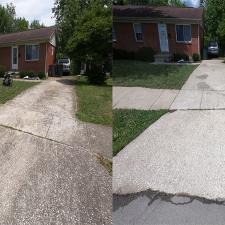 This very satisfied customers concrete got a complete makeover, as it had not been cleaned in over 10 years. Estimated Budget: $150 Sidewalk Cleaning Driveway Cleaning Concrete Cleaning Pressu […]