Complete Wood Pergola Cleaning in Versailles, KY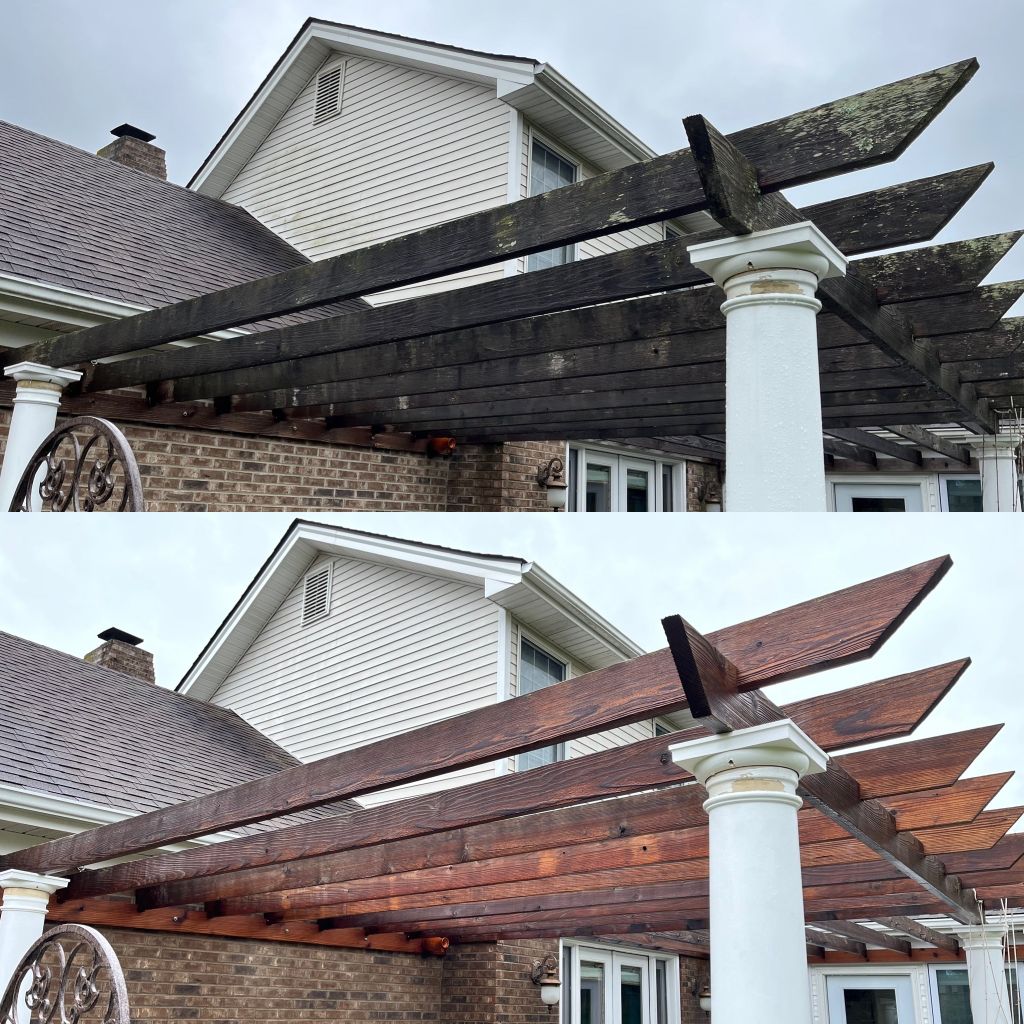 This particular client had a wood pergola that was overrun with grey wood fibers infested with algae, mold, and mildew. One of the first questions asked always will be whether or not there is an intent to stain and seal. If that was the case, we would have only serviced this property with a full wood restoration as that would efficiently prep the surface to accept stain and sealant. In this case, the client only wanted the surface cleaned and "freshened" up as there was not a desire to stain or seal.
We started with an Soft Wash application of wood cleaner. After we pre-wet the pergola, we applied our cleaning solution, and let it dwell for some time. The dwell gives the agent the proper time to bring the organics to the surface of the wood, and eliminate them at the root.
We then went over each individual board with TLC and rinsed with our pressure washer under 1,000PSI which is safe for wood surfaces. Any more, and you'd risk bowing, splintering, or forcing water into the wood. Never force water into wood to clean it, as it only does more harm than good. After a good final rinse, we were left with this beautiful cedar pergola freshened up which removed years of wear and tear from the surface.
Wood Cleaning Gallery