WINCHESTER'S LEADER IN PRESSURE WASHING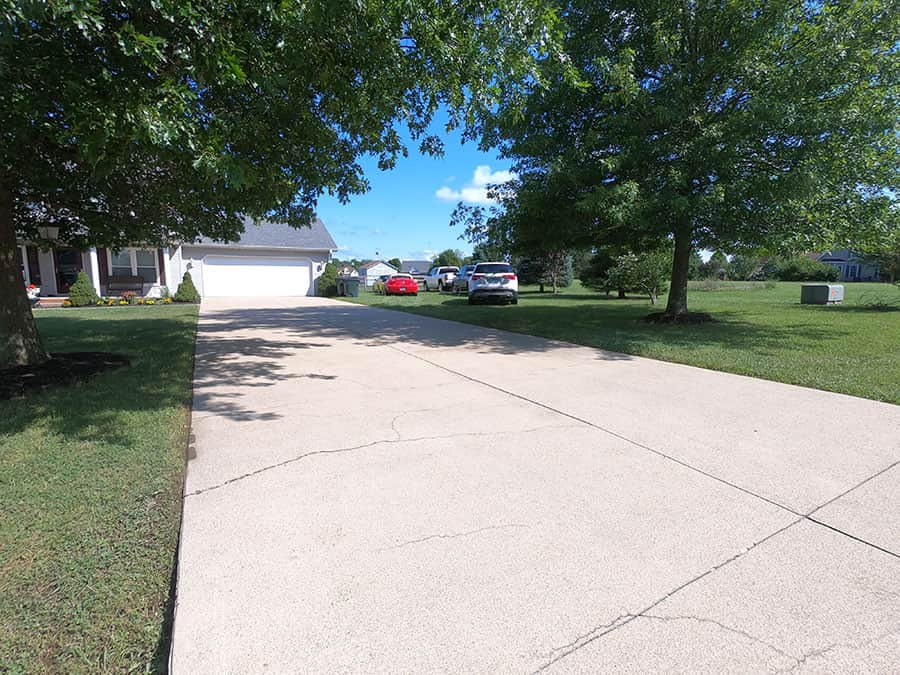 Winchester homeowners know they need pressure washing. The trick is to make sure you hire a team of experts who has the quality of your home's job and condition in mind.
At Profusion Pressure Washing, we're revered for going above and beyond to provide superior exterior cleaning for our customers. Your satisfaction and the safety of the job are our two primary concerns.
You should be able to feel confident about the level of cleanliness you'll receive when you hire a power washing company for your Winchester home. Pressure washing is necessary for maintaining your home, so leave the hard, messy, and potentially hazardous work to our trained and experienced crew.
Winchester Homes Look Better With Professional Pressure Washing
Driveway and sidewalk cleaning are two of the vital services that we offer our customers in Winchester and surrounding areas. However, instead of just scheduling service without thinking about why it's so important for your home, think about the many benefits:
Improve Curb Appeal
Safer Walking Conditions
Reduce the Frequency of Repairs
Extend Lifespan Longevity
Increase Property Value
Your house is more than the place you and your family call home sweet home; it's an investment. Make sure that you're putting in the level of care that's required to maintain this investment.
It's also critical to know which tasks are appropriate for do-it-yourself work and which require trained professionals' expertise. Although you can buy or rent power washing machines at your local home improvement store, it's better to leave the job to industry specialists. Attempting to do your own power washing can lead to property damage or personal injury—neither of which is worth the risk just to save a few dollars.
Winchester's Premier and Preferred Soft Wash Experts
What's soft washing, you may be asking? It's a variation of exterior cleaning that depends on eco-friendly cleaning agents to get the job done instead of harsh power washing.
While water is still used to rinse your exterior, this approach to cleaning the outside of your home is considered safer but still effective. Some services that are better served through soft washing include:
Roof Cleaning
House Washing
Gutter Brightening
Wood Cleaning
Avoid working with any company that plans to use the same cleaning method for all of your surfaces. Your delicate roofing needs a different cleaning technique than your concrete walkways. If this all sounds intimidating from a DIY perspective, what are you waiting for? Call our experts today to schedule an appointment for pressure washing for your Winchester property.