All-Inclusive House Washing in the Hartland Neighborhood of Lexington, KY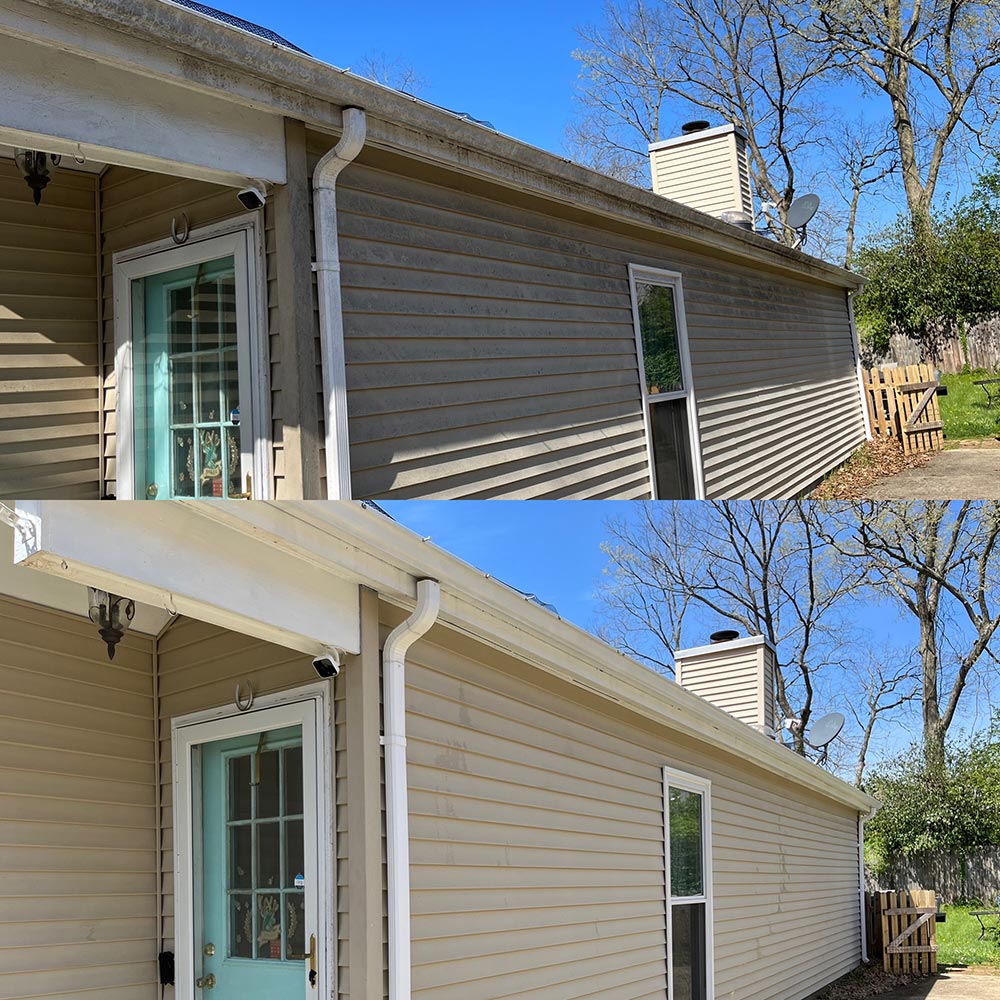 We arrived on site for a House Wash. The organic growth was out of control on the vinyl and gutters and deep into the soffits, and the sidings weep holes.
We always utilize our Soft Washing unit to eliminate organic growth from houses. It eliminates the pests at the root, but it is also safe for delicate surfaces in your home! Unlike regular Pressure Washing, which could easily blow holes or cause other damage to your home, Soft Wash House Washing is the right way to go.
We started by pre-wetting each side of the house, working meticulously to make sure we covered every square inch. Then we apply our premium algaecide to each side of the house, making sure we give a thorough coat to every corner. After this, we allow our solution to sit for a few minutes and eliminate all algae, mold, and mildew at the source. Whereas Pressure Washing simply knocks off the top layer and causes the bacteria to spread with spores, only making the house return dirtier than typical next season.
After some dwell time, we come back with a thorough 3-point rinse to all windows, gutters, and siding, making sure our surfactant contained within our premium algaecide sticks to all dirt and cobwebs making rinsing the rest of the contaminants away a breeze.
Upon completing the House Wash, we left behind a seamlessly clean home. This customer also opted for our annual agreement. We will come back every year in the Spring at a discounted price and perform House Washing and Gutter Cleaning for this customer and then return in the fall for a FREE Gutter Cleaning.
All-Inclusive House Washing Project Gallery