Complete House Washing and Disinfection on Valley Haven Court in Lexington, Kentucky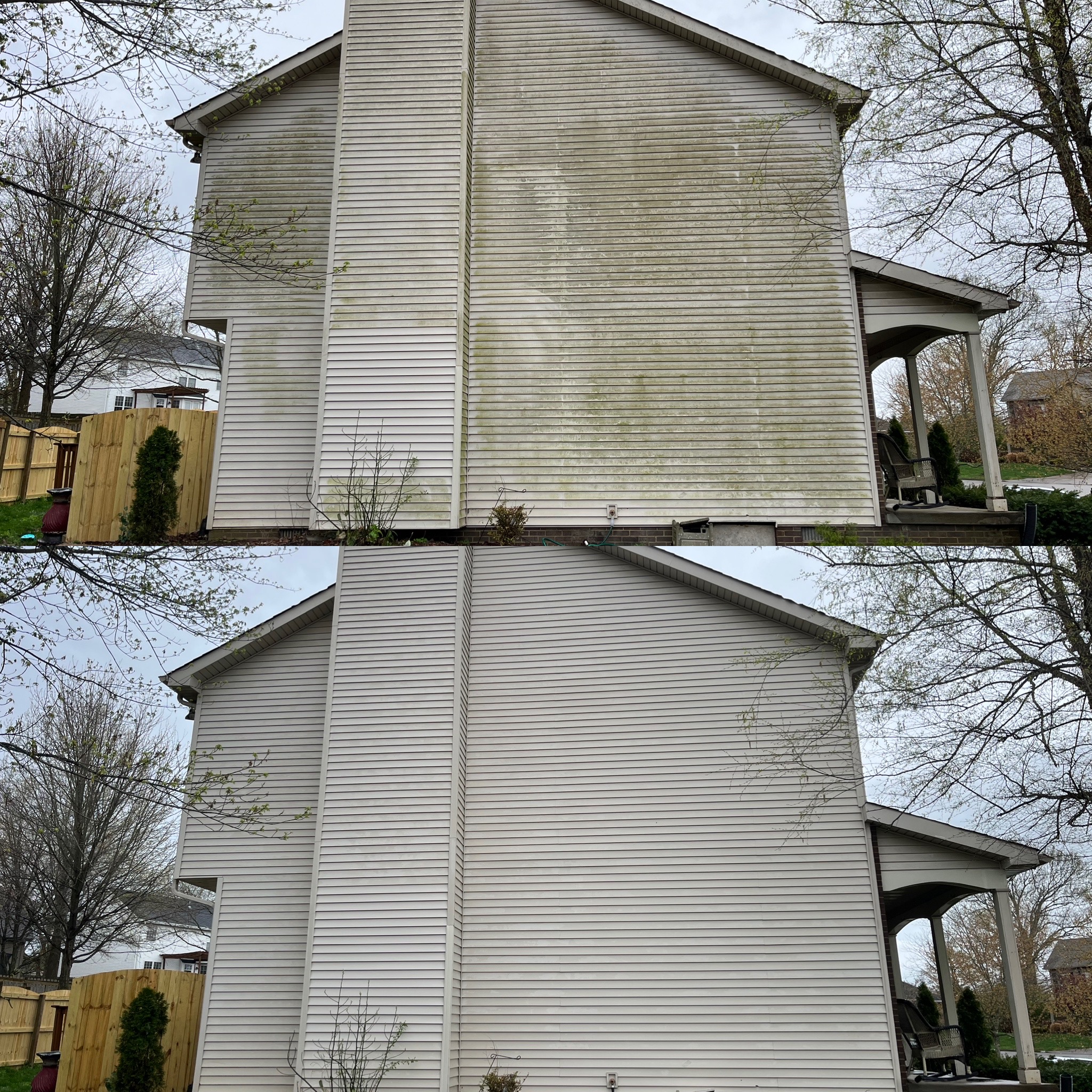 This client called Profusion to get their house back to normal again. When we arrived the house was completely caked in algae, mold, and mildew. This was a huge issue for the client as their siding's weep-holes were clogged, retaining water behind the siding. We then began our House Washing cleaning process with our Soft Washing solution. This is a low pressure cleaning solution that we apply to the entire exterior of the home. Once the cleaner has been applied it is designed to eliminate any algae, mold, and mildew at the root.
Once the cleaning solution has done its' work we gave the entire house a bulk low-pressure rinse to remove any remaining cleaner, cobwebs, dirt, and grime from the surfaces around the home. This left it sparkling, and like-new again while also unclogging the siding's weep-holes so they could now drain properly and push water out and away from the home.
The Soft Washing solution not only guarantees low-pressure to not risk damage to the delicate surfaces around the home, but it also lasts longer than a standard pressure washing would. Usually about 1-3x longer than a standard Pressure Washing would.
Budget: $400-500
Location: Lexington, KY
Project Image Gallery