Complete House Washing Services in Lexington, KY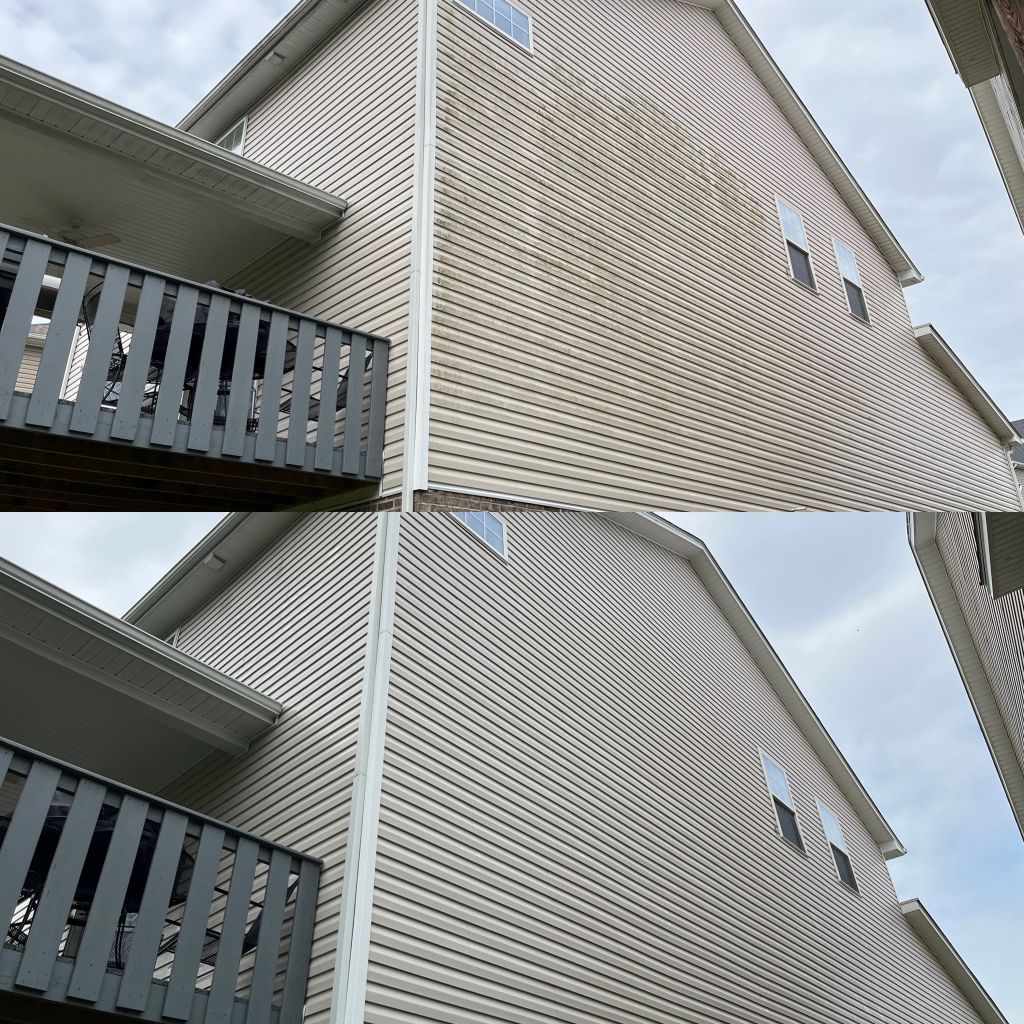 This particular customer found us via yard sign from another completed job we performed in the same neighborhood. They stated they needed a house wash as it had been a few years since they had it done. It is important to wash your house annually to avoid expensive contracting fees, as well as maintain and grow the value of the home.
We started off by pre-wetting all sides of the house. As you can tell it was about a 3-story house from the ground as it sloped off towards the basement. Our equipment hit the peaks no problem even with wind that day. After we wet down everything on and around the house, taped up the electrical, and removing other personal belongings from the surface we began our Soft Washing process.
We apply our House Washing mixture which is comprised of a premium algaecide, commercial grade surfactant and water. We start at the bottom and work our way to the top getting the solution on all the siding, gutter faces, fascia, soffits, and downspouts. Then we let it dwell for some time, in order for the solution to have enough time to do it's work.
After a proper dwell time, we rinse with the vinyl so that way we don't push water behind it where it overlaps. From top to bottom, we rinse off the solution to ensure no left over residue remains, leaving behind a seamlessly clean house as per usual. Remember, if you need this service done on your home, don't hesitate to reach out to 859-212-9181 M-Su 10:30-5/8 and I would be happy to provide you with a free estimate.
Budget: $350-$450
Lexington House Washing Gallery