Concrete Cleaning & House Washing at Palisades Point in Lancaster, KY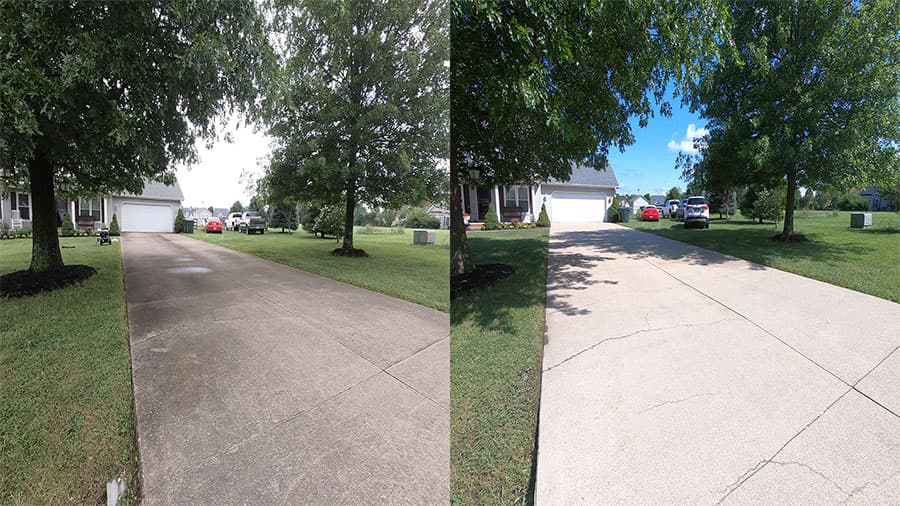 This customer called us for a quote on a driveway cleaning. While we were out giving the estimate we saw that the north side of their home was infested with algae, mildew, and mold! We offered to clean that for a discounted rate which they happily accepted. Their driveway hadn't been cleaned in over 5 years and it was growing algae on the surface of the driveway due to cars being parked there for several months without being moved.
When we got on the job, we started with the driveway, cleaned it up extremely nice and then we moved on to the side of their home. Which cleaned up nicely as well. We gave the driveway a pre-treatment in order to sanitize the surface, and then washed the dead bacteria off. Same process with the side of the house as well. The customer was left with a white, extremely cleaned and sanitized driveway, along with the side of their home being cleaned and sanitized as well. The customer was extremely happy with the result and so were we.
Estimated Budget: $200-300
House Washing
Driveway Cleaning
Pressure Washing
Concrete Cleaning Project Photos