Deck Cleaning in Lexington, KY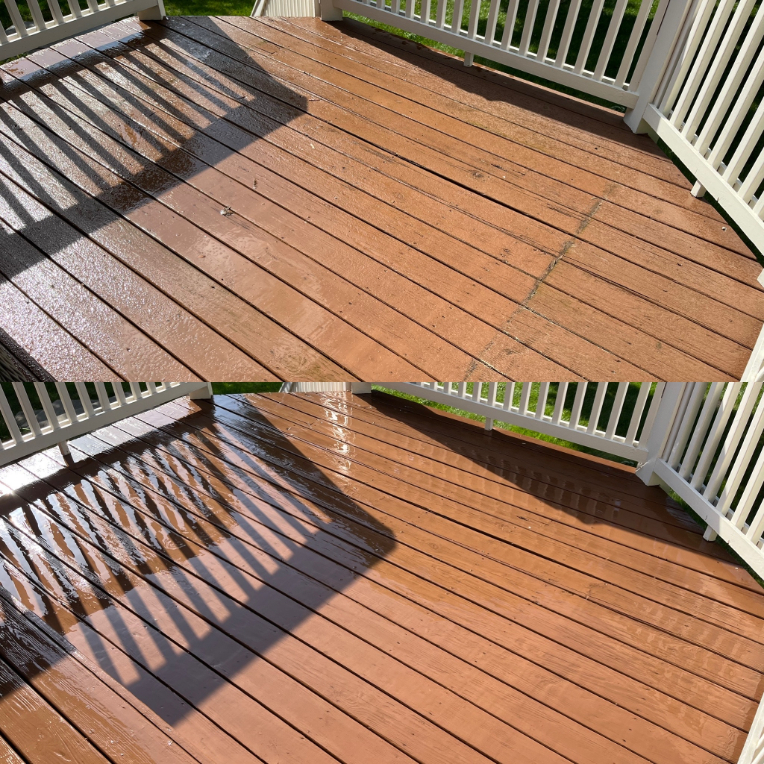 This project was an easy clean up on some painted wood decks in Lexington 40509. The call was originally for the removal of all pollen from the deck surfaces.
Upon arrival we could see not only was there pollen build-up but also a lot of organic material such as algae, mold, and mildew had grown as well.
We start by pre-wetting the wood, and applying our soft wash solution which is comprised of algaecide, water, and surfactant and let that sit on the decks in order to eliminate all organic material at the root.
After the solution has done it's work, we take the pressure washer on a low setting and rinse the solution off in order to leave the deck disinfected, clean, and pollen-free. Give us a call at Profusion for any Deck Cleaning Services in the Lexington area!