Driveway Cleaning in Lexington, KY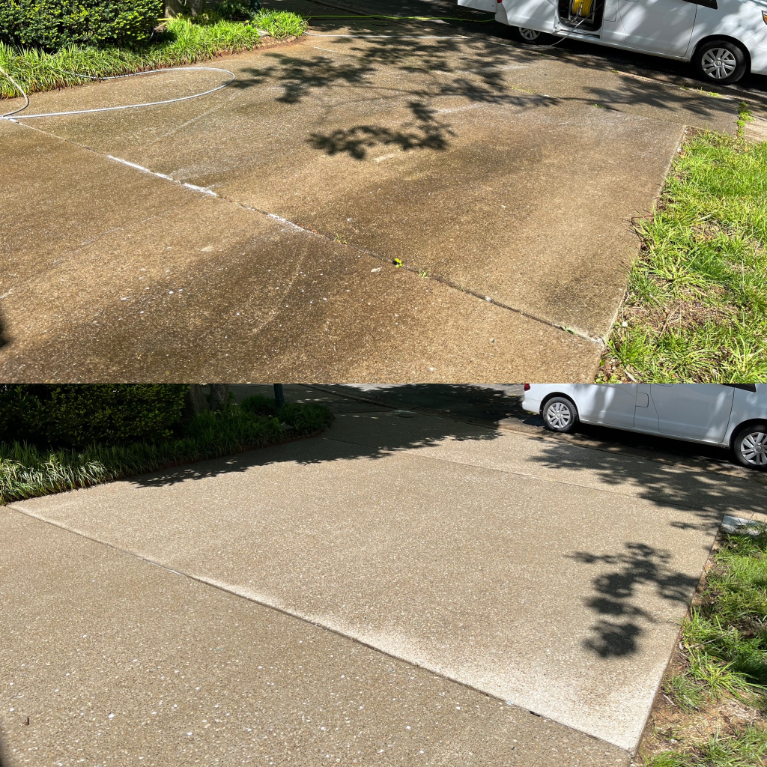 This customer needed emergency Driveway Cleaning services which is when the original call came in. The customer was fit on the schedule for the next day, and upon arrival the driveway was caked in algae, mold, mildew, and dirt.
We started off with a pre-treatment with our proprietary Driveway Cleaning blend, to loosen the dirt, and organics. After some dwell time, we put our surface cleaner to work and Pressure Washed every inch of the driveway/walkway. After that 95% of all organics were removed, and 100% of the dirt was removed. To remedy that last 5 stubborn percent, we applied a post treatment which removes the remaining organics leaving behind a uniform, seamless clean.
Photos