Full House Washing and Deck Cleaning in Georgetown, KY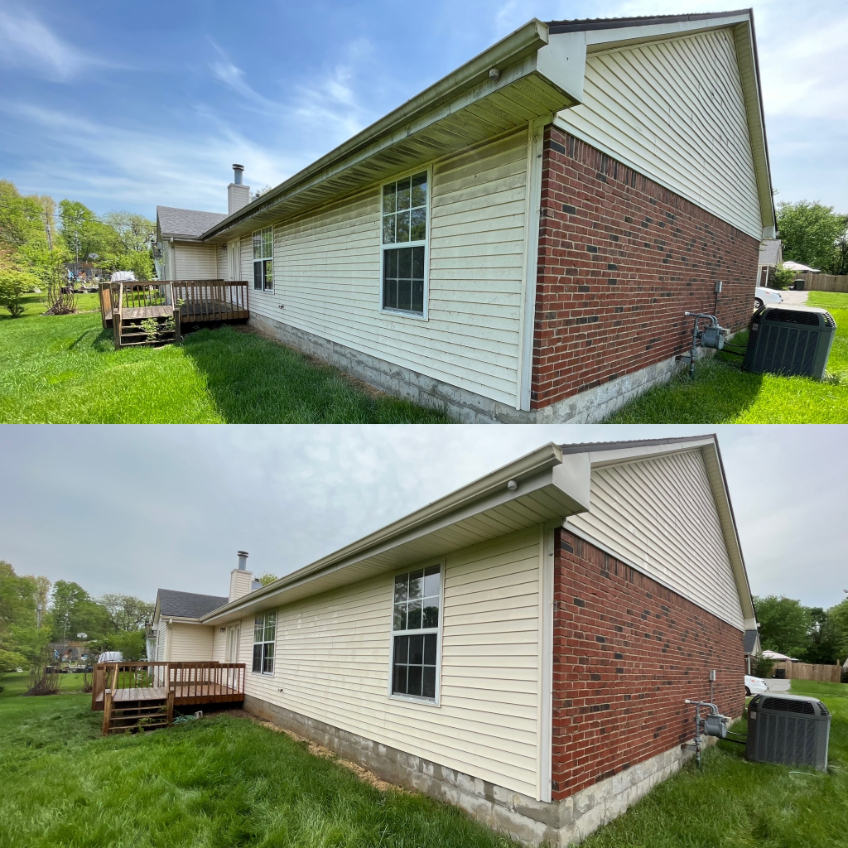 This project included work for House Washing, and Deck Cleaning / Pressure Washing. This particular home hadn't been cleaned in many years. As per the before and afters, you can see years of grime, mold, dirt, algae, etc were no match for our proprietary cleaning solution.
We always start by cooling off the windows to ensure the solution doesn't dry leaving streaking behind. We then apply our solution to each side of the house, let it dwell for some time, then rinse away the remnants with the pressure washer at sub 200 psi. This proprietary blend of cleaners completely removes all organic material.
The deck was no different, we start by pre-wetting the deck, then applying our proprietary cleaning solution to the entire surface. We let that dwell, and eliminate the organics at the root, then rinse board by board to remove the dead cells from the wood. Leaving behind a seamless clean.
Gallery