Full House Washing Services with Driveway Cleaning in Lexington, KY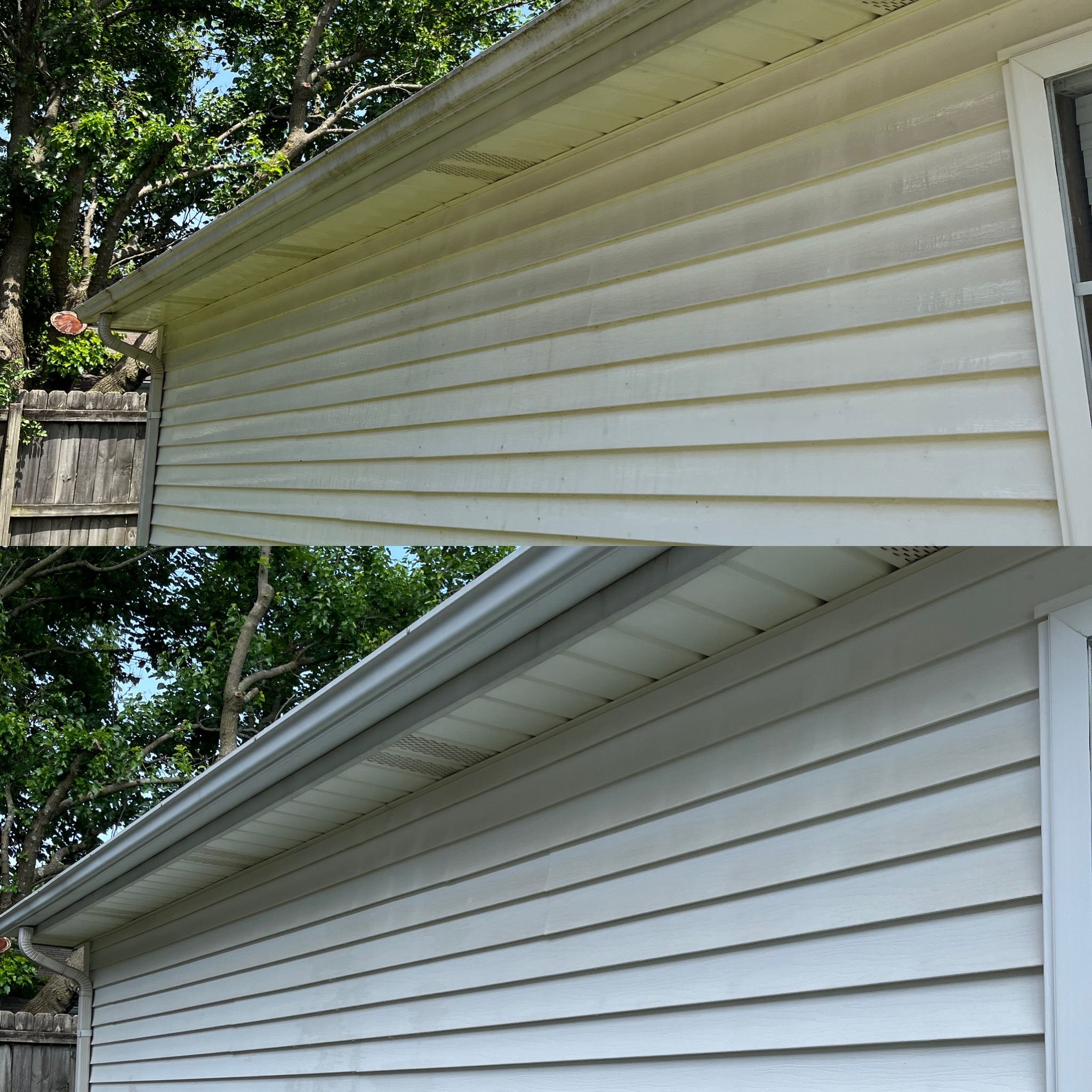 This job was a removal of black mold, moss, algae, and mildew from the house, and driveway. The before and after pics should tell it all.
We always start with the driveway as the grime kicked up from the driveway gets all over the house. We always give the driveway a pre-and post-treatment in order to eliminate all organic material at the root. We then take the surface cleaner and that will remove the eliminated organic material and dirt from the driveway. After the surface cleaner pressure wash, we do a bulk rinse to remove all loose dirt from the surface.
After this we moved onto the house, and applied our soft washing solution which was used in our pre-and post-treatment on the driveway onto the house. We let that dwell for sometime, while that happens it eliminates all organic material at the root like algae, or black mold. After the dwell time we give the house a bulk rinse to remove all cleaning solution leaving the home sparkling and like-new!
Gallery