Full House Washing Services on Falling Leaves Ln in Lexington, KY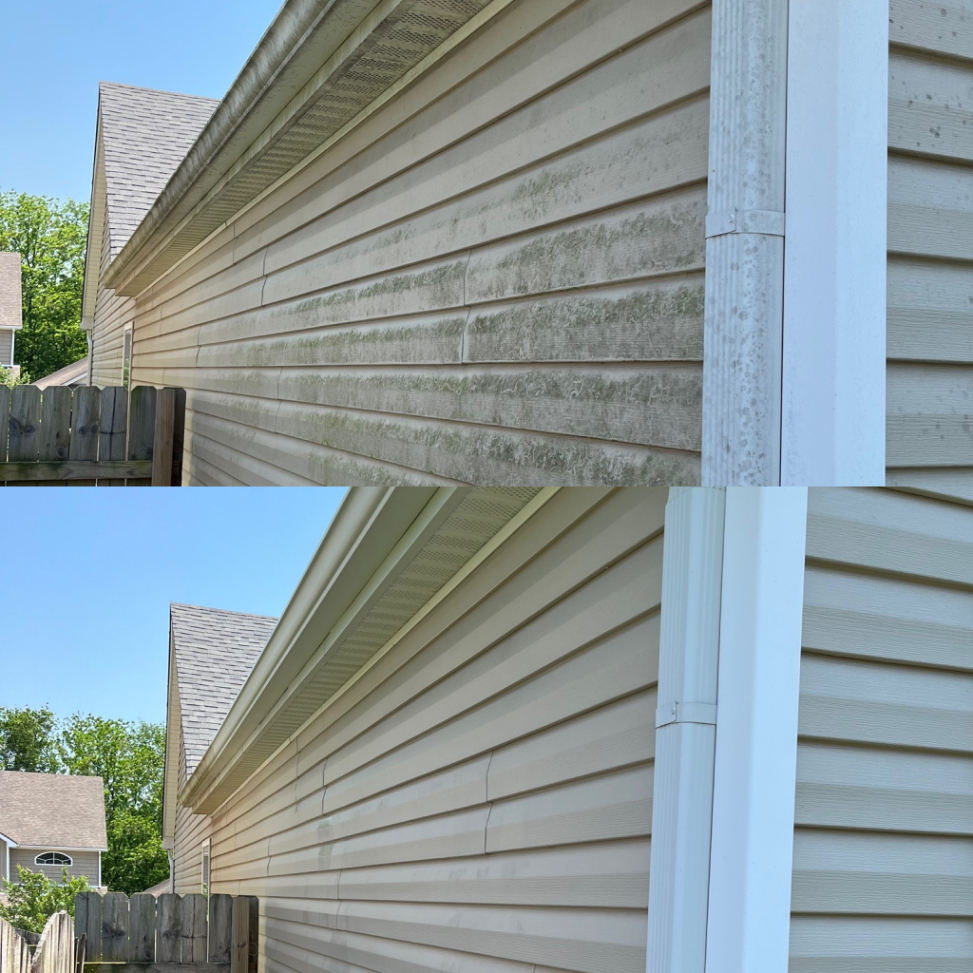 This client was a referral from another job that was completed in the area, which is always much appreciated and commended for a prior client taking advantage of our referral program.
The project was started by applying the House Washing proprietary blend to each side of this house. After watering the plants and windows to prevent any damage. The blend is applied to the house by Soft Washing, which is very safe and low pressure to ensure no damage comes to the house. After the proper time is achieved letting the solution dwell and do its work. The pressure washer is utilized at very low pressure to perform a 3-point rinse to each side of the house, washing away any remaining dirt, cobwebs, and eliminated organic material. Leaving behind a like-new home!
Gallery