House Washing and Driveway Cleaning in Georgetown, KY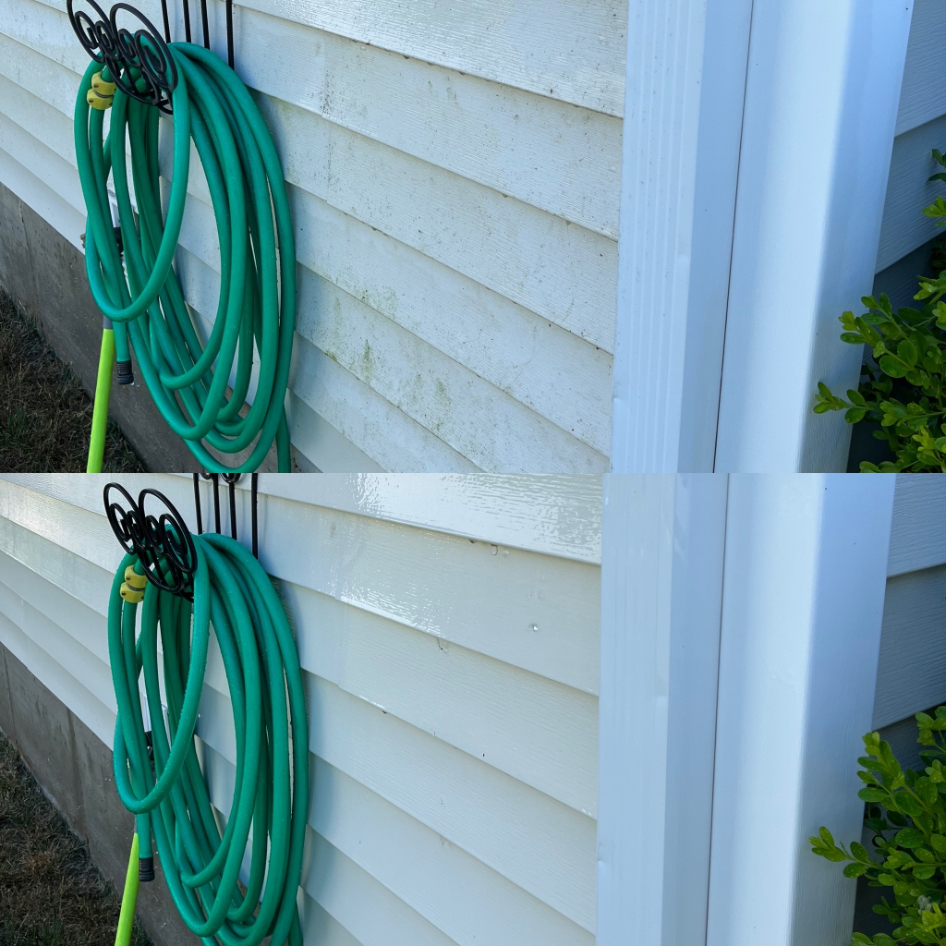 This project was a standard House Wash, and Driveway Cleaning in Georgetown, KY. We started with the concrete as the grime from the driveway will get on the house, and if we wash the house after, it takes care of two birds with one stone.
The driveway always gets pre- and post-treatment with our soft washing solution which is made up of premium algaecide, surfactant, and water. This eliminates all organic, stubborn black mold, algae, and mildew at the root which preps the surfaces for our surface cleaner to remove those, and any dirt from the driveway. After we pressure wash with our surface cleaner, we do a bulk rinse to remove any loose dirt from the driveway.
After this, we moved onto the house, and applied our premium soft washing solution to each side of the house, let it dwell for some time, and then rinsed everything clean leaving it completely disinfected and sparkling.
Gallery