House Washing and Driveway Cleaning in Lexington, KY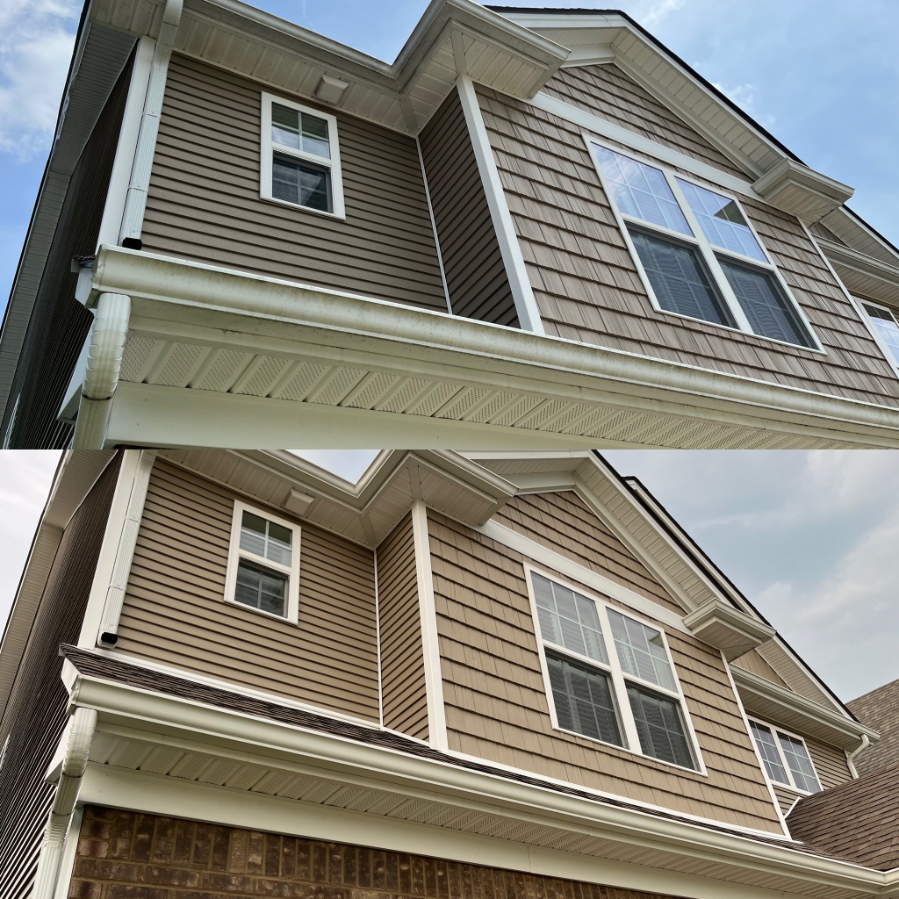 This project started off with the Driveway Cleaning as the dirt and grime from that service will get all over the house, and after a House Washing, it would have to be rinsed for a 2nd time. The driveway got a pass with a good Pressure Washing from the surface cleaner. After the driveway was washed, it got a specialty post-treatment to rid the surface of any remaining organic's spores, and material.
After the Driveway Cleaning, the house got coated with a proprietary House Washing solution which clings to dirt, and cobwebs and eliminates organic material at the root. Such as from the home's vinyl, soffits, fascia, gutter faces, downspouts, entryways, and window frame faces. After the entire house was coated, and the solution had the proper dwell time, the pressure washer was utilized to rinse the remaining contaminants from the surfaces aforementioned, leaving behind a like-new home.
Gallery