House Washing in Lexington, KY, 40511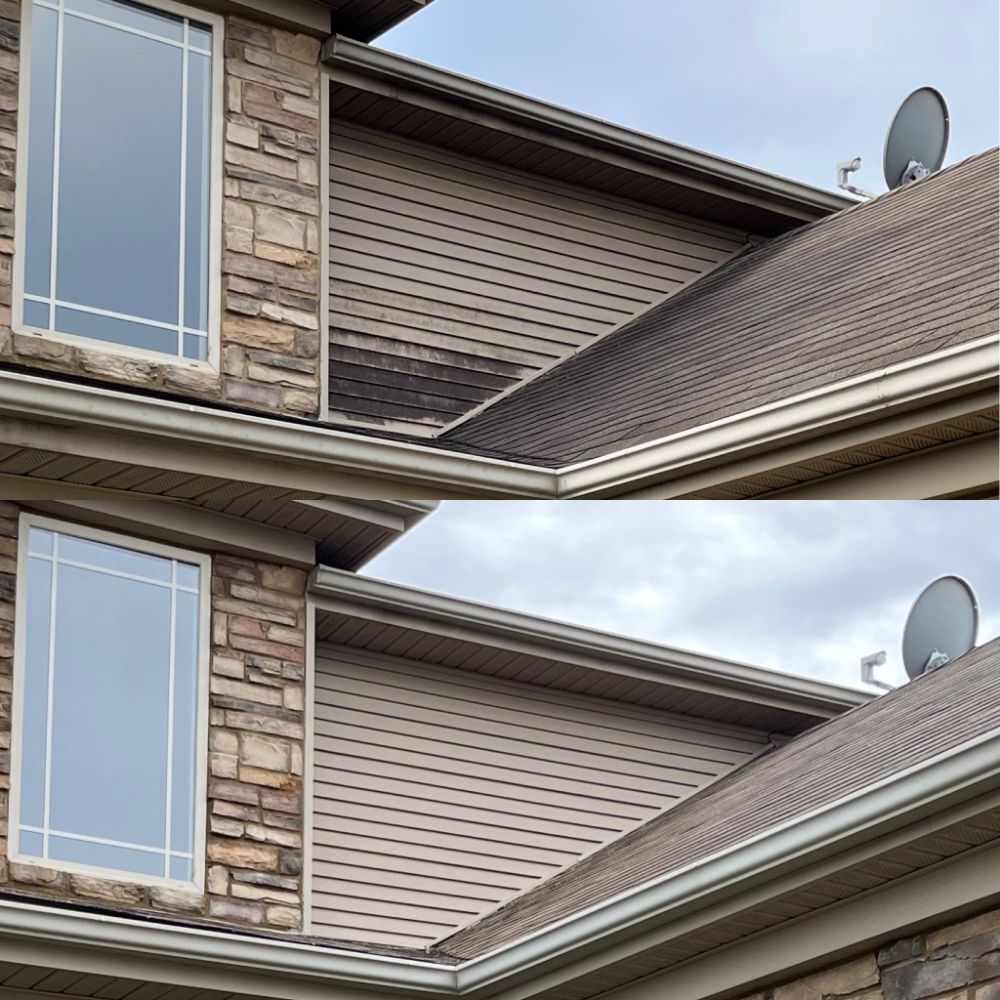 This house had not been washed in many years. Upon arrival, we could see one spot where the sunlight never hits, and lots of rain water collects against the siding. By the picture you could tell exactly where that spot was.
We started by pre-wetting the siding, just like you would pre-wet dishes prior to cleaning them. Afterwards we applied our soft washing solution, a premium algaecide safe for cleaning houses, manufacturer recommended. After our soft wash application which ensures no damage comes to the home unlike regular pressure washing would do, we let it dwell for some time.
Afterwards, the organic black mold was eliminated at the root rather than forcefully blasted off like pressure washing would do, which only spreads it's spores more. With soft washing, you don't run into this problem as the spores, and roots are eliminated leaving behind a seamlessly clean house.
Don't forget you can reach us at (859)-212-9181 for any House Washing, Roof Washing/Cleaning, Gutter Cleaning, Driveway Cleaning needs in the Lexington or greater Central Kentucky area. We would be happy to provide free estimates to anyone interested in our services.
House Washing in Lexington, KY, 40511 Gallery