House Washing Services in Northern KY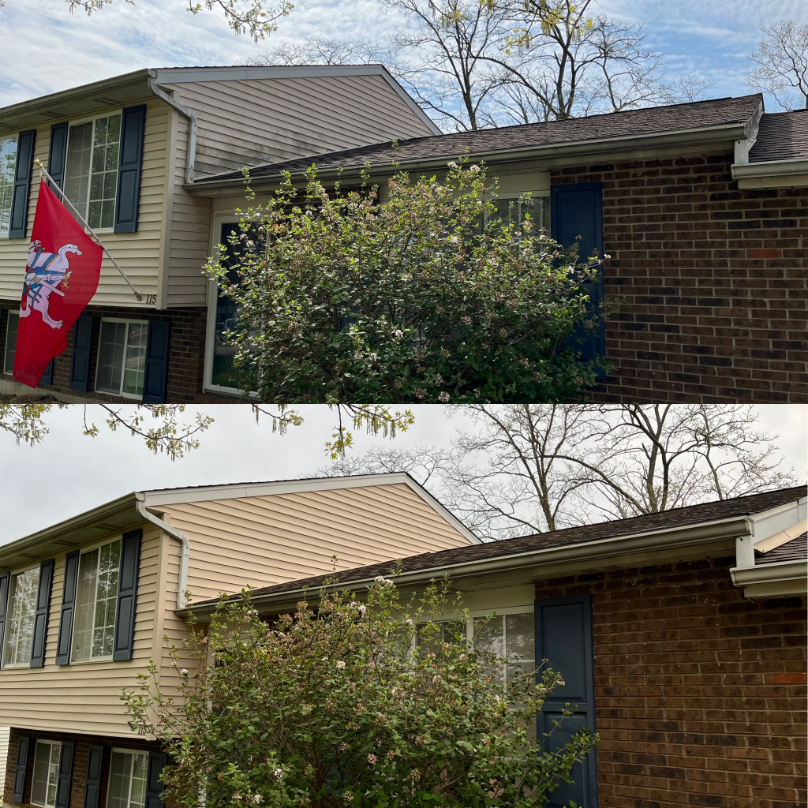 This particular project was an in-personal referral, and they requested a full House Washing to be done for their home.
When we arrived on-site we could see the home was completely infested with heavy, algae, mold, lichen, and mildew. The homeowner stated it had been many years since it was last washed. We can get any sort of organic material off of the home no matter how bad it gets, and as from the before and afters this was one of the more infested homes we've ever worked on.
We started by pre-wetting the entire home, especially the heavily infested areas around the back deck. Afterwards we applied our premium algaecide, surfactant, and water based solution to the outside of the home. We had to let it dwell for many minutes, and apply a few different coats in order to get all of the organic material to release its roots from the surface. After the proper dwell time, we came back behind with our pressure washer on a medium setting to remove the remaining lichen from the surface of the home. We made sure to rinse with the siding to ensure no water got behind it where the slats overlap.
We also made sure to apply our solution to not just the siding, but also the gutter faces, soffits, fascia, downspouts and any outcroppings such as entryways to ensure the entire home was rid of organic material! We restored this home back to its former glory in no time and at a low cost to our customer!
Project Details
Photo Gallery