House Washing on Regency Rd in Danville, KY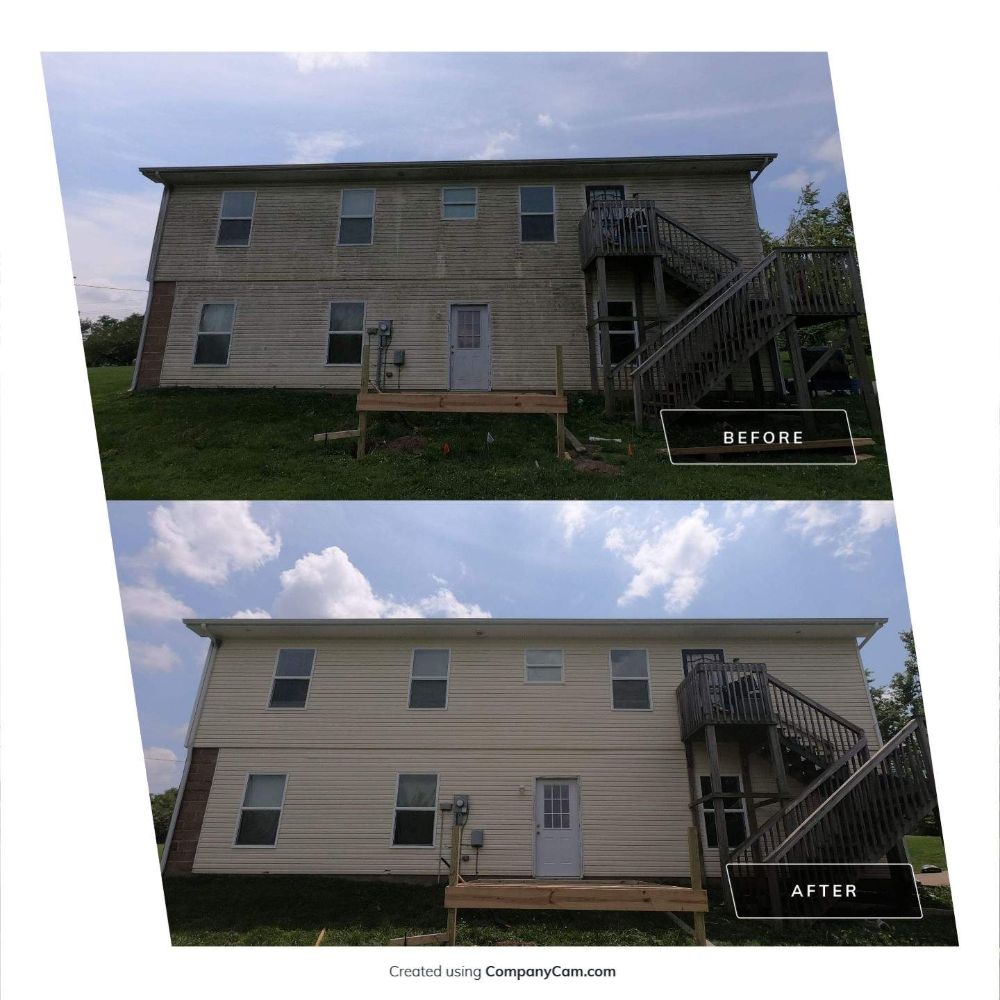 This customer had layers of algae, mold, and mildew built up on their vinyl home after years of neglect. Originally when they gave us a call we weren't aware it had been years since their last cleaning. We immediately followed up and informed them the importance of cleaning their investment 1-2 times a year in order to maintain the integrity of their home.
Upon arrival, we agreed with the consumer that a soft house wash was the method of choice for both of us. Not only to protect their investment by utilizing sub 200 PSI compared to a pressure wash of 3000+ PSI, but also to give them the most bang for their buck as well as the best result.
We started at the back of the home, and worked our way around to the front coating each wall with our soap by soft washing (which is the only process safe for vinyl for many reasons). Once we got to the last wall, and the soap had dwelled for long enough we began rinsing with our pressure washer at a home-safe PSI of sub 1000. Once our soap was rinsed off, as you can tell by the before and after pics, we left behind a completely stunning clean.
Estimated Budget: $200-$300
House Washing
House Washing Project Photos