House Washing Services on Falling Leaves Ln, Lexington, KY, 40509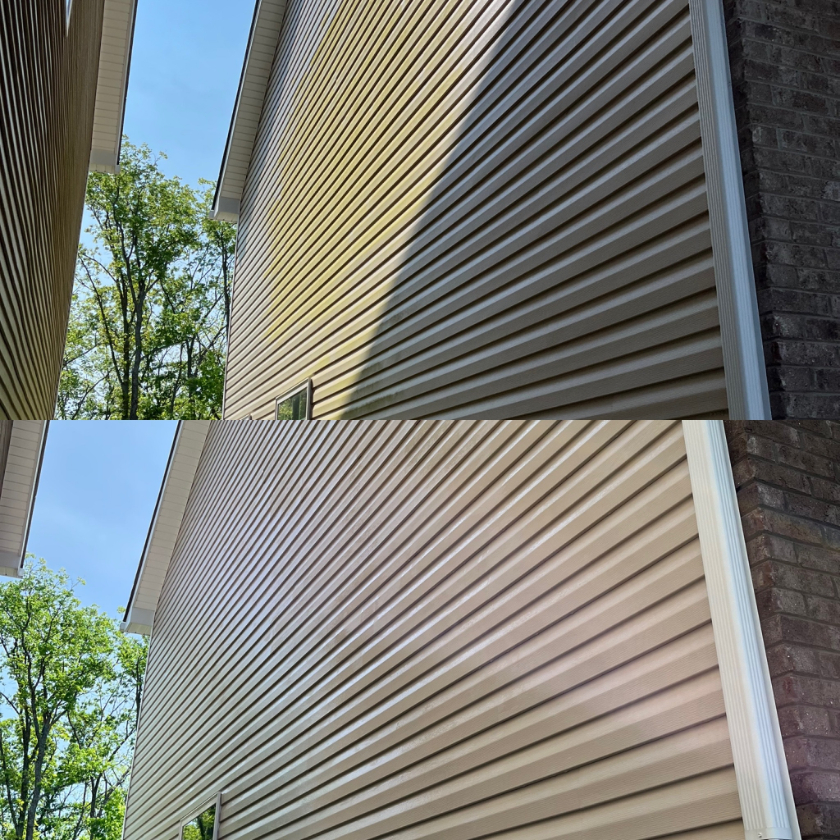 We started this project off by doing a walkaround to see what kinds of organic material were growing on the home. Typically on vinyl, gutter faces, soffits, etc we see a lot of algae, black mold, and mildew in Kentucky. This was definitely the case for this particular project.
We started by pre-wetting the windows to cool them off, which is important so our proprietary cleaning solution doesn't dry on the surface etching the glass. We then make sure we coat all vinyl, gutter faces, soffits, fascia, downspouts, entryways, and window frame faces. While we let that dwell, the rest of the home gets coated in the Soft Washing solution. After the necessary time it takes for the solution to do its work, the home gets a nice low pressure rinse to remove any remaining dirt, cobwebs, or dead organic material. Leaving behind a shining clean.
Estimated Budget: $350-450
Soft Washing
Photos