House Washing Services in Lexington, KY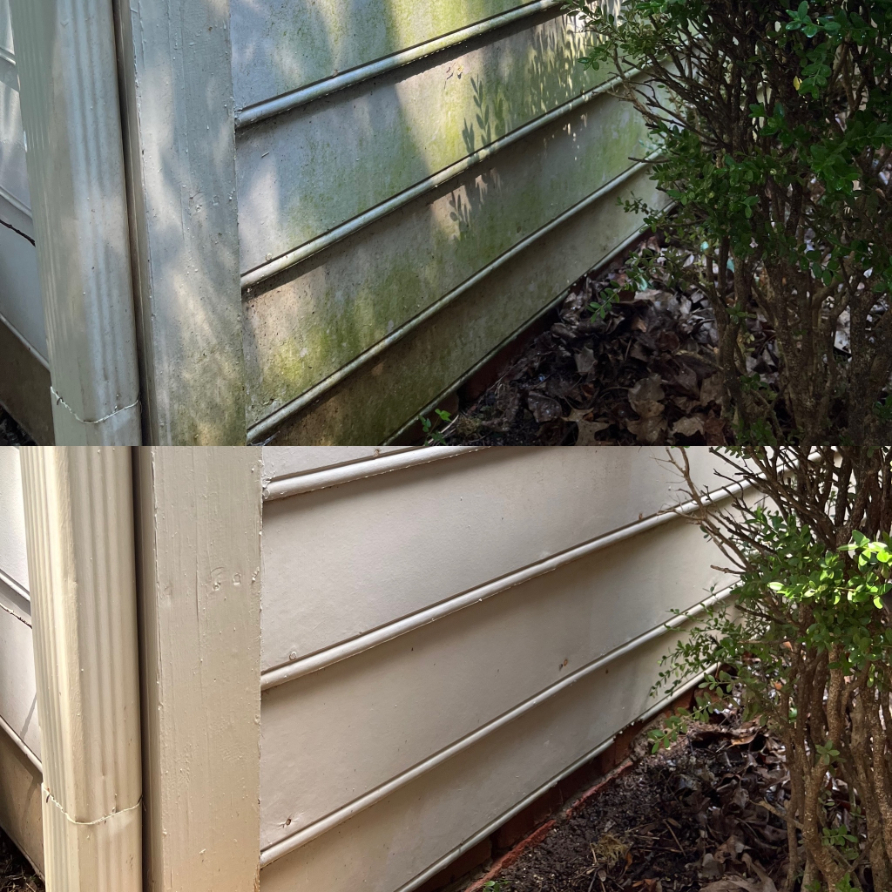 This project was for House Washing which will always start with applying our state-of-the-art soft washing solution. This solution is comprised of premium algaecide, surfactant, and water.
We start by pre-wetting all windows, and siding, to cool the surface to ensure no flashing occurs. After, we apply our soft washing solution at a low pressure to ensure no damage comes to the home, and let it work for awhile to eliminate any harmful bacteria, algae, mold, or mildew at the root
After the solution has been left for some time, we come back with our pressure washer at a low pressure (sub 300PSI) to rinse all the windows, etc clean and rid of the cleaning solution leaving behind a great, sparkling clean.
Project Details
Photo Gallery