House Washing Services in Paris, KY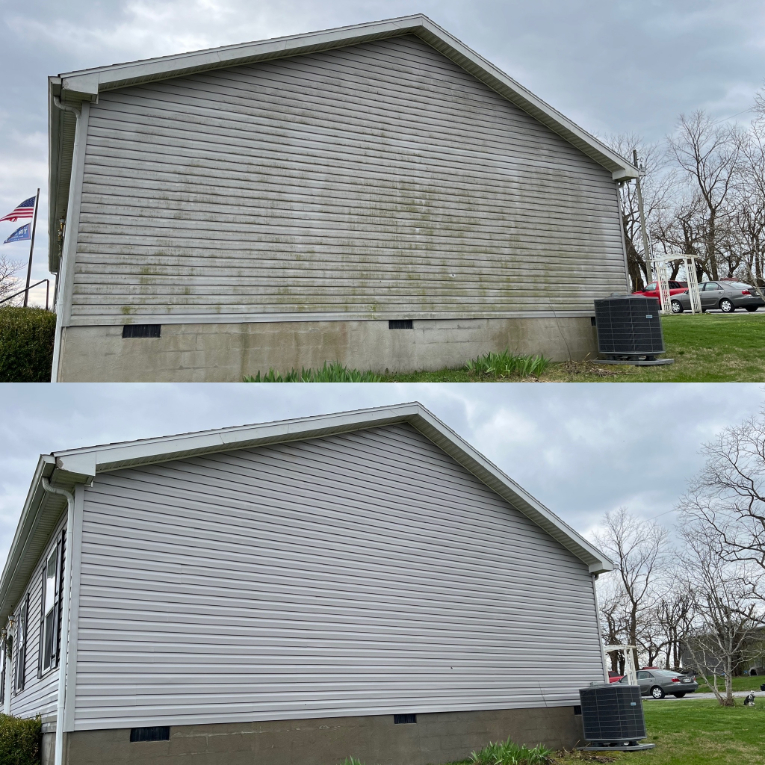 This job was for a repeat customers families house. They had neglected it for quite some time, and that algae, mold, and mildew was slowly making it's way behind the siding of the house. Deteriorating the curb appeal as well as the well-being of the family who own the home. We do provide partial house washing services to remedy situations like this as most of it was clustered on the north side of the home. The clients opted to not have the entire home cleaned, while it could have used it, I understood.
I immediately applied my House Washing Soft Washing solution to the entire north side of the house. Within minutes it went to work and eliminated all that harmful algae, mold, and mildew at the root unlike regular pressure washing. This also will leave the house clean for much longer than a standard pressure wash. Providing more value for less! After the Soft Wash solution did it's job, I came behind with all low pressure rinse (which the Soft Wash application does as well) to remove any remaining cobwebs, dirt, and cleaning solution, leaving the house sparkling after. Another happy customer in our 2023 wash season. Couldn't be happier!
Project Details
Location: Paris, KY
Estimated budget: $200-300