Partial House Washing Services on Doe Meadow Ct. in Lexington, KY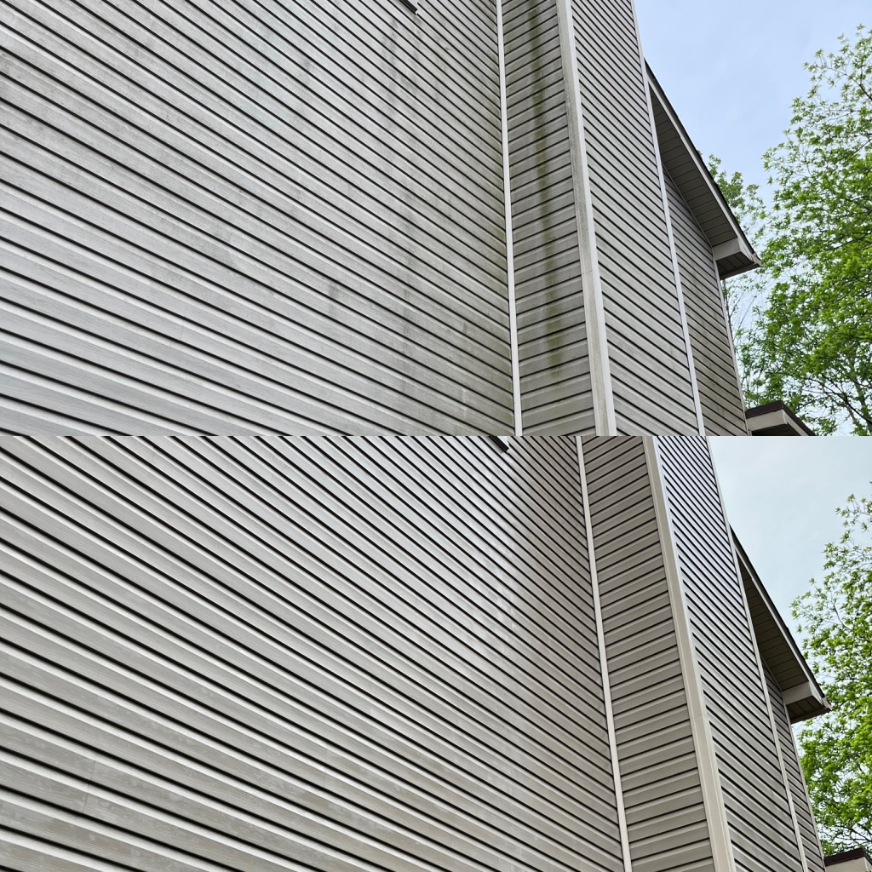 This client requested only one side of the house to be done. That was obliged, and just like any House Washing project, it was started by pre-wetting all the windows, and vegetation to ensure that no damage comes to them.
Soft Washing was utilized in order to apply the proprietary House Washing solution to the side of the house the client was needing serviced. It's very low pressure and safe for the home especially on delicate surfaces such as vinyl.
After the cleaner was applied to this side of the home, it was left to dwell in order for it to do it's work. After the proper dwell time, the pressure washer was utilized on a low setting (sub 200PSI) in order to rinse all the remaining dirt, grime, cobwebs, and eliminate organic growth off of the house, leaving behind a spectacular clean!
Gallery