Pool Deck Cleaning, Partial Roof Washing, and House Washing in Lexington, KY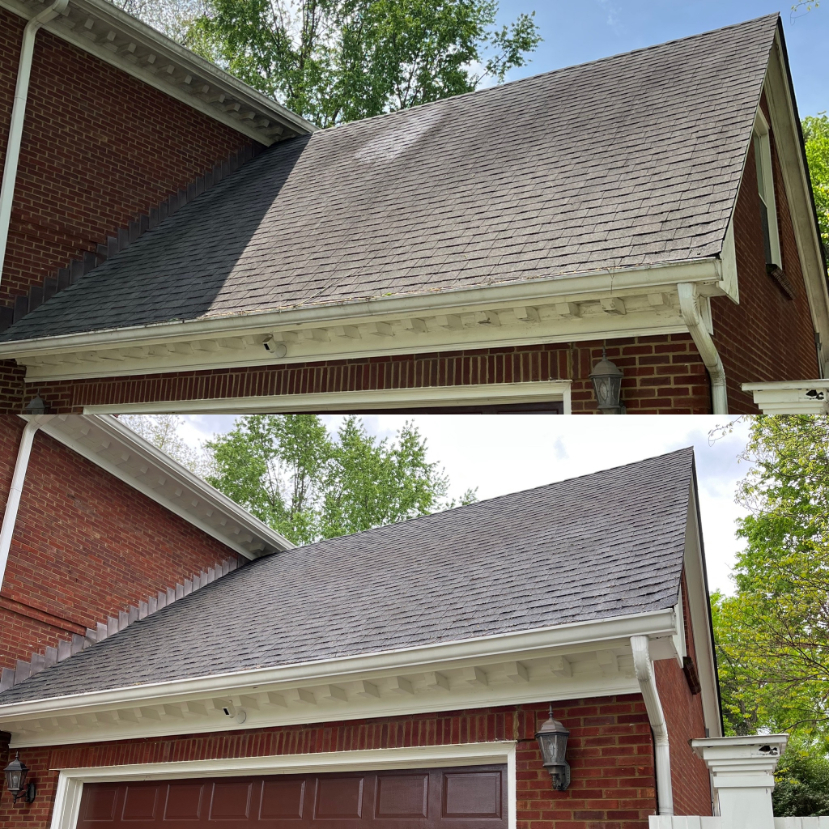 This client wanted the works, which was great because they saw the value that Pressure Washing can add to their home.
We started with the Roof Washing, we apply our Roof Washing proprietary blend by Soft Washing every square inch of the Roof the customer wants. Typically that being the north side as that is where gloeocapsa magma thrives, aka the "Black Streaks". We always guarantee black streak removal same day, most times roofs need time for natural elements to take down other organics such as heavy moss or lichen build-up.
We then worked on the Pool Deck Cleaning while the roof was dwelling. We started by applying our Driveway Cleaning proprietary blend, letting that dwell for sometime, while that lifted the dirt and eliminated the organic material such as black mold at the root. This client had a lot of black mold growing on his Pool Deck. Afterward the Pool Deck was rinsed at a low pressure (sub 200 psi) to remove the remaining dirt, and dead organics.
We then started working on the House, checked on the roof, and applied our House Washing blend to the outside of the house. We always include all vinyl, soffits, fascia, gutter faces, downspouts, entryways, and window frame faces in our House Washing Services. This guarantees organic material removal from said surfaces.
At the end the entire property was rid of algae, mold, mildew, gloeocapsa magma, and dirt.
Estimated Budget: $900-1100
House Washing, Pressure Washing, Soft Washing, Pool Deck Cleaning, Roof Washing
Photos