Roof Washing in Richmond, KY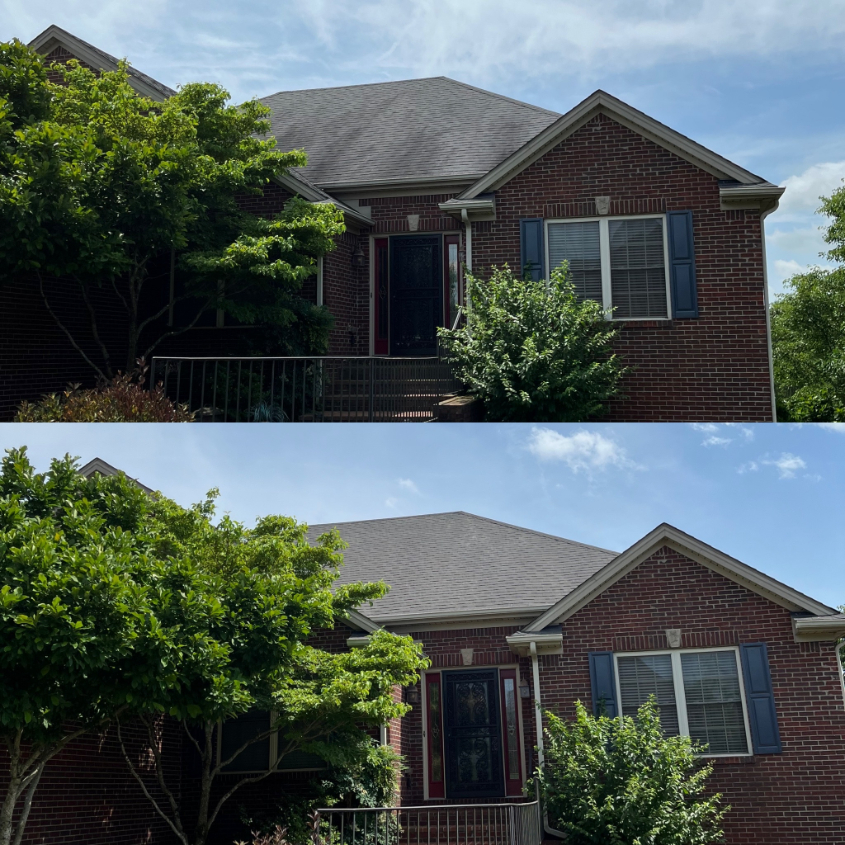 This project was for a gloeocapsa magma (bacteria) removal on the north side of the client's roof. This stuff will eat away at your roof's shingles and eventually cause damages and leaks in the roof over time.
We always utilize soft washing methods, which is a safe, low pressure, manufacturer recommended way to clean roofs. We apply our solution which is made up of premium algaecide, surfactant, and water to do the work for us. It is always applied at around 50PSI which is more than safe for delicate surfaces. This process removes black streaking (gloeocapsa magma) same day, and any other organic material will come down through natural elements like rain and sun over the weeks to come. As you can see by the before and afters the black streaks were removed the same day and the customer was exhilarated.
Project Details
Photo Gallery