Sidewalk Cleaning in Cynthiana, KY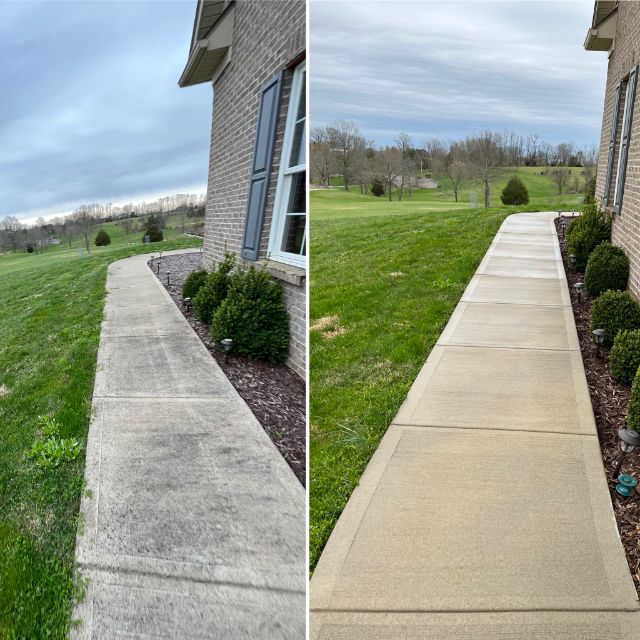 When we arrived on site, we noticed not only was there algae, mold, and mildew growing on their house but also their sidewalks. We booked both a house washing, and a concrete cleaning due to both needing to be done imminently.
We started by laying down our premium algaecide via our Soft Washing method onto the top layer of concrete. This went to work to eliminate any organic material that doesn't want to come up with a normal Pressure Washing. We let that dwell for awhile, and then came back with our surface cleaner with a higher pressure to wash away any dirt that was remaining. As the organic material was already eliminated at the root with our Soft Washing solution. We applied one more treatment to the concrete of our Soft Washing solution for good measure before we left to ensure any spores remaining on the surface were eliminated for a full Sidewalk Concrete Cleaning.
Estimated Budget: $50 - $100