Top-Notch Driveway Cleaning in Lexington, KY with Bonus Brick Washing!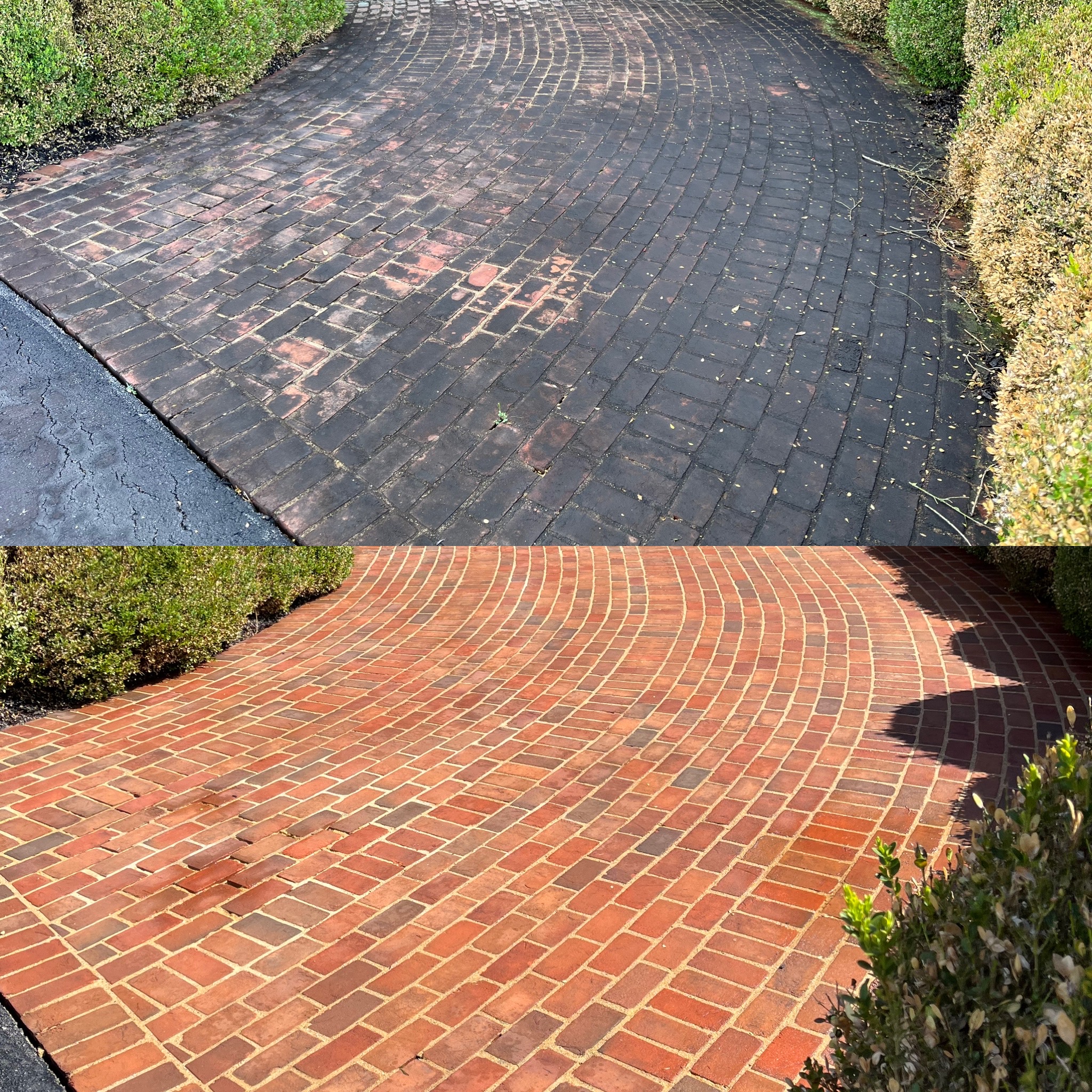 This project was completed in Lexington, KY in April of 2023. Driveway Cleaning was one of the many services needed at this specific property. The driveway was absolutely filthy prior to our Driveway Cleaning services, you can tell by the After pictures, how much improved this driveway is in appearance, thus boosting the curb appeal and property value of the home.
We started by applying our pre-treatment soft wash to eliminate all of the black algae, mold, and mildew that had built up over the years. This helps prevent the contaminants from growing back and dirtying the driveway for much longer than just a regular Pressure Washing would. After the Soft Washing did its work we began cleaning the entire driveway with our surface cleaner to ensure all the dirt, and grime was removed from the pores of the driveway/concrete. Once all the grime was brought to the surface, we rinsed all off it off to ensure a uniform, and professional clean. Driveway Cleaning is an essential piece of property maintenance that ensures that your house not only looks its best, but also increases in value at the same time!
We also took care of some brick pavers, and stairs while we were at it, and as you can tell by the before and afters, WOW! What a difference it made, especially as they are the first things your friends, and potential buyers see, it was a no-brainer to use our Pressure Washing services to take care of your exterior cleaning needs!
Budget: 500-1000
Location: Lexington, KY
Project Image Gallery