Wood Deck Cleaning and House Washing in Lexington, KY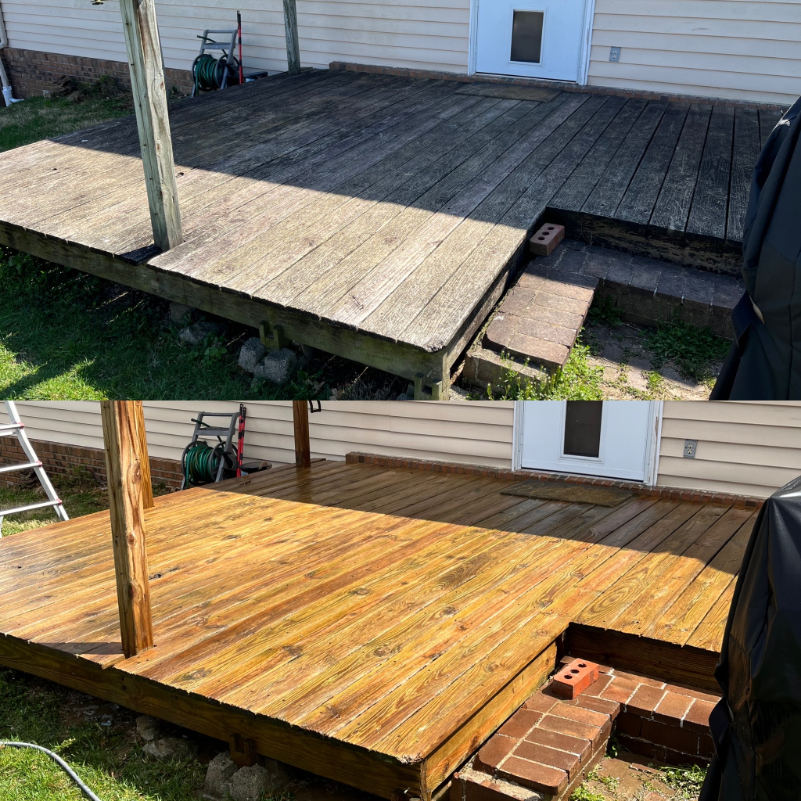 In this job we started off by applying our house wash solution to the entire home. This was all at low pressure, to where no harm will come to the delicate surfaces around the home. This solution eliminated all the green algae, mold and mildew at the root unlike normal pressure washing.
After we got the entire home rinsed, we applied our soft wash solution to the entire deck as well, this effectively eliminated all the nasty organics at the root. This solution also emulsified them all the the surface so we were able to pressure wash them off without splintering or affecting the wood.
Both piece of the project turned out extremely well, and our customer was extremely pleased.
Gallery