Why You Should Pressure Wash Your Office Building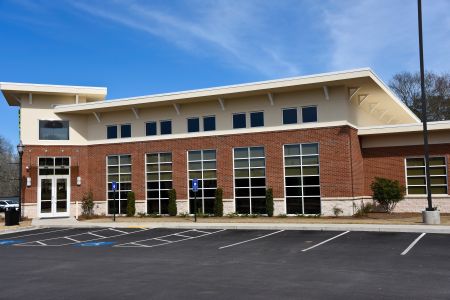 When people walk up to your business, what do they see? Is it a sight that's inviting and welcoming, or is it an eyesore? Ensuring your business looks clean and professional is a full-time job. Especially with all the factors working against you such as pollution, animals, dirt, mildew, graffiti, etc. that can all make your roof, walls, windows, and sidewalks look less than inviting. When you have a business, the exterior appearance is just as important as the customer service that you show your clients; it's a part of your brand. Maintaining the cleanliness of your building is a must, and it can be quickly taken care of with pressure washing.
4 Benefits to Pressure Washing Your Building
You can get rid of unsightly marks, stains, and streaks on your building by hiring certified professionals and setting a regular cleaning schedule. In addition, removing the stains and grime from your building can bring numerous benefits such as:
Improve Your Buildings Curb Appeal - Having your building pressure washed regularly by professional cleaners can make the building appear newer; it will improve the property value and increase your property's lifespan. A clean building can also boost morale among your employees and clientele. Showing up to work in a dirty building is enough to change anyone's mood. With the building clean, employees will be able to come and work in a building they are proud of.
Prevent Repairs - Mold, algae, and dirt buildup look unattractive, and it can cause your building to deteriorate over time. Regularly pressure washing the structure can prevent this deterioration, reducing the risk of you having to pay for costly repairs and renovations in the future.
Protect Health - Pressure washing eliminates dirt and grime, but it can also get rid of potentially harmful substances. Substances like pollen, pollutants, dust, dirt, mildew, and algae can all accumulate on a building and have negative health consequences on the occupants inside. These health effects can range from allergies and trouble breathing to diseases. Pressure washing regularly can not only get rid of these substances, but they can completely prevent them from developing as well.
Protect against injury - Professional cleaning can prevent slips, falls, and other onsite injuries by cleaning the oil and grease off of common walking areas such as sidewalks, walkways, parking garages, and steps.
At Profusion Pressure Washing, we specialize in sidewalk cleaning and roof cleaning, so we know the difference regularly pressure washing can make. If you need help maintaining your building or home call, Profusion Pressure Washing today to receive an estimate.